Birmingham Woman Jailed AGAIN For Pretending To Be A Police Officer
22 May 2018, 16:36 | Updated: 22 May 2018, 16:50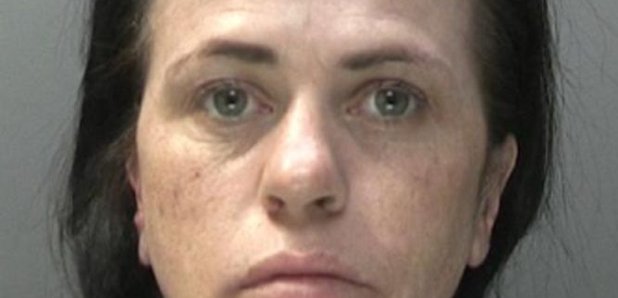 A 45 year old drug addict from Birmingham's been jailed for conning pensioners out of thousands of pounds by posing as a police officer.
Derrol Flynn was jailed for eight years in January 2013 for multiple burglaries that saw her steal around £20,000 from vulnerable people.
It included £11,000 from an elderly woman tricked into handing over cash, taking out loans and buying iPads and phones for Flynn who convinced her she'd been recruited into an undercover police team.
The 45-year-old was released from prison in January 2017 on licence − but within just a few months was again preying on vulnerable residents
Flynn, formerly of Kitts Green Road, Kitts Green, made a fake police ID badge out of a SIM card holder and a shoe lace and used it as a ruse to deceive women aged between 60 and 98 into believing she was an investigator.
On June 25 she talked her way inside two homes in Olton's Dorsington Road.
At one address she punched a 72-year-old woman and made a grab for her handbag and at the other shoved her way past the disabled resident and searched her home before leaving empty-handed.
On the same day she also tried tricking her way inside a house in Hillmount Close, Hall Green, but again fled after the resident became suspicious and refused her entry.
However, she succeeded the following day in gaining access to the Bournville home of a 98-year-old woman − a carer for her 105-year-old husband − after persuading the elderly couple she was a police officer.
Heartless Flynn swiped five envelopes containing cash for each of their grandchildren − spending money for a planned trip to Disneyland Paris − before making off with a total of £6,000.
West Midlands Police officers found her on 29 June at a friend's house Kitts Green Road. A Peugeot 207 used to commit some offences was parked outside the address − and when searched in police custody a key to the car was found hidden inside her bra.
She admitted the offences and at Birmingham Crown Court on May 22 was jailed for nine years.
Flynn was also linked to burglaries in Paddocks Road, Hollywood, Masshouse Lane in Kings Norton, and Edenhall Road in Quinton on 26 May, 18 June and 25 June respectively, plus two more attempted burglaries, but those charges were dropped.
Investigating officer, PC Alan Reeves from West Midlands Police, said: "These are heinous crimes: Flynn deliberately targeted elderly people and took advantage of their vulnerability and trusting nature. The oldest victim, who is aged 98, lost several thousand pounds.
"The fake ID card she made from a SIM card holder and shoelace was almost laughably crude − but it goes to illustrate how vulnerable Flynn's victims were, people who were easily confused and often with poor eyesight.
"She has been convicted several times for similar offences and clearly has no regard for the wellbeing of elderly people in our community; to her they are potential easy targets to con money out of.
"These offences caused huge distress and anxiety − in addition to any financial loss − to the victims and the callous nature of her offending is despicable.
"I'm pleased the judge has handed down a lengthy custodial sentence and residents can feel safer in their homes with Flynn behind bars."
PC Reeves urged residents to be vigilant and always be sceptical of officials − including police, utility company workmen, council staff or health visitors − turning up at homes unexpectedly.
And he encouraged people to keep an eye out for elderly neighbours, friends and relatives to help prevent them falling foul of doorstep hoaxers.
He added: "Genuine police officers will be able to produce a warrant card which includes a photograph. If in any doubt, call police on 101 to confirm the callers are actual officers. Don't let anyone in unless you're convinced they're genuine.
"Please take time to visit elderly neighbours and if you do witness anything suspicious contact the police straight away."