Brothers Cleared Over Sikh Temple Protest In Warwickshire
6 February 2018, 18:43 | Updated: 6 February 2018, 18:59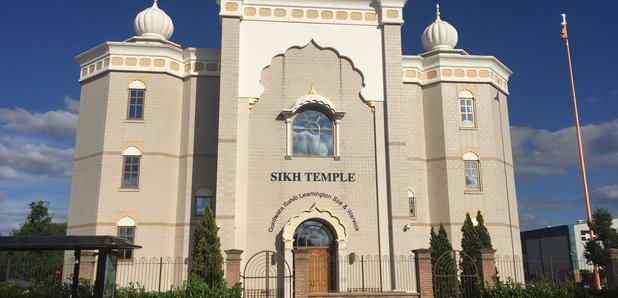 Two brothers have been cleared of any wrongdoing after a protest at a Sikh Temple in Warwickshire ended in 50 arrests.
The protest happened ahead of an interfaith marriage at the temple in Leamington Spa in Septmeber 2016.
34 year-old Gursharan Singh and 38 year-old Kulvinder Bir Singh were the only ones charged and have been unanimously acquitted.
IT worker Gursharan Singh, was found not guilty of common assault and religiously aggravated assault after denying that he had deliberately grabbed the tie of an official at the gurdwara in Leamington Spa.
His brother, Kulvinder, was cleared of causing damage to laminated signs and religiously aggravated criminal damage.
Both men, from Coventry, told the court the demonstration was a protest against alleged misuse of funds at the temple.
The Crown had alleged that the defendants behaved in a religiously aggravated way during an attempt to disrupt an inter-faith wedding ceremony on September 11 2016.
In closing speeches to the jury, counsel for both men said there was no evidence the protesters were even aware the wedding was taking place.
Kulvinder Bir Singh's lawyer, Talbir Singh, told jurors that lawful protest had been part of the fabric of British society for many, many years, adding: "All that was taking place here was exactly that.
"What was plain and apparent from the police investigation is that this was a protest that was considered to be peaceful - that's an agreed fact.
"There is no evidence to demonstrate that this was motivated, even in part, by hostility towards a religious group."