Burton MP Apologises And Quits Government Role Over Sexual Messages
15 July 2018, 08:32 | Updated: 15 July 2018, 08:35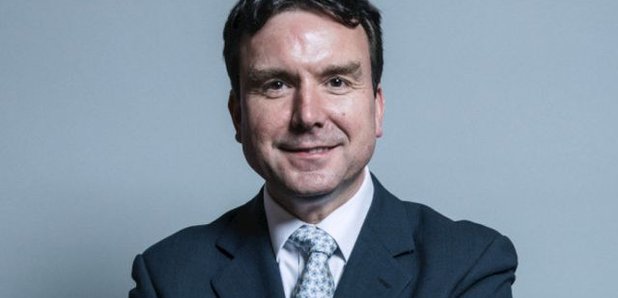 A West Midlands MP has quit his role as a Government minister after reportedly sending "depraved" messages to two women.
Andrew Griffiths is said to have bombarded a 28-year-old barmaid and her friend with lewd comments over social media during a three-week period.
He sent 2,000 messages in which he referred to himself as "Daddy", suggested renting a flat so they could meet for sex and asked them to send him explicit photos, the Sunday Mirror reports.
The married father, who once worked as Theresa May's chief of staff, resigned as minister for small business on Friday night.
In a statement he said he was "deeply ashamed" and was seeking "professional help to ensure it never happens again".
Barmaid Imogen Treharne told the newspaper that, after meeting him online, the MP for Burton "didn't want to speak to me about anything other than sex".
She said: "I wanted him to be a nice guy, but by the end I felt dirty.
"I felt like I was being used for this wealthy man's gratification."
One of the messages printed by the newspaper read: "Take off the bra and panties ... you've got Daddy in a frenzy."
In a statement to the Sunday Mirror, Mr Griffiths apologised to "all those who put their trust in me and that I have let down so terribly".
He said: "I am deeply ashamed at my behaviour which has caused untold distress to my wife and family, to whom I owe everything, and deep embarrassment to the Prime Minister and the Government I am so proud to serve.
"Following discussions today with the Chief Whip, I have referred myself to the Conservative Party's code of conduct procedures. I entirely accept that pending this investigation it is right the whip is withdrawn.
"I do not seek to excuse my behaviour and will be seeking professional help to ensure it never happens again."
The Department for Business, Energy and Industrial Strategy said Mr Griffiths had stepped down for "personal reasons".
Elected in 2010, Mr Griffiths was appointed to the small business role in January, having been a Government whip from July 2016.
Among his activities as a minister, this year he led the Government's response to findings of the Hampton-Alexander Review into gender equality at the top of business.
He also launched a campaign to encourage more fathers to take paternity leave.