Bus Company Boss Calls For Age Discrimination Rules Shake-Up
27 November 2018, 14:18 | Updated: 27 November 2018, 14:21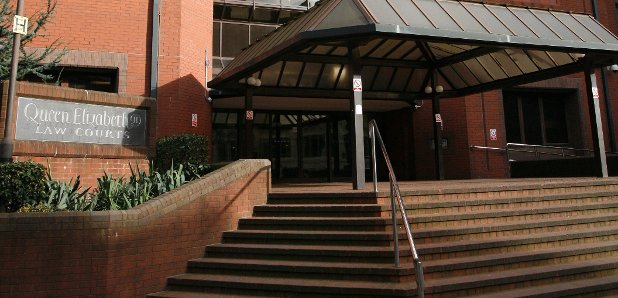 The boss of a company fined £2.3 million for failing to act on safety warnings about a driver involved in a fatal bus crash has called for a review of age discrimination laws.
Midland Red (South) had pleaded guilty to two offences contrary to the Health and Safety at Work Act, by permitting relief driver Kailash Chander to continue working despite what a judge called "repeated" warnings about his driving.
Chander, 77 at the time, made a "fundamentally and tragically fatal error" by mistakenly hitting the accelerator and crashing into Sainsbury's in Coventry city centre at 20mph on October 3 2015.
His actions led to the deaths of seven-year-old passenger Rowan Fitzgerald, who was sitting on the top deck of Chander's vehicle, and 76-year-old pedestrian Dora Hancox.
Chander, now 80 and a former mayor of Leamington Spa, was given a two-year supervision order by a judge at a sentencing hearing at Birmingham Crown Court on Tuesday, after he was ruled mentally unfit to stand trial due to dementia.
The Stockport-based company, which is part of the Stagecoach Group, was also fined for what Judge Paul Farrer QC described as its "significant" failings, in allowing Chander to get behind the wheel.
He was allowed to continue driving despite a warning from the company's own driving assessor in April 2015, recommending that the pensioner should not be working long hours.
The judge said: "The recommendation of the company's own in-house driving school were ignored."
The court heard Chander had been "fatigued", with another driver describing him on the day as looking "knackered", and in-cab CCTV showing him rubbing his eyes just before the crash.
The judge said: "If the company had followed the recommendations of its own assessor it is inconceivable they'd have permitted a 77-year-old man to drive in the circumstance.
"This was to be the sixth consecutive working day and he had worked 75 hours in the previous working week."
Speaking after the hearing, Midland Red managing director Phil Medlicott said: "None of us at our company will ever forget the terrible events of October 3 2015.
"We are deeply sorry for the heartache of everyone affected, particularly the families of Rowan Fitzgerald and Dora Hancox.
"Safety is and always will be our first concern, and we take our responsibilities extremely seriously.
"We have made it our continuing priority to work very closely with the authorities to help fully understand and learn detailed lessons from what has happened.
"We know and fully accept that there were a number of failings at our company and we bear the weight of our responsibility for this terrible tragedy.
"That's why we made early guilty pleas.
"While we met in full all the regulations around driver working hours and had all of the relevant checks in place, our own detailed policies were not followed as closely as they should have been.
"There were failures at an operational level in driver supervision and we deeply regret the opportunities that were missed to act decisively on emerging warning signs.
"Following the accident, our priority has been to put these matters right.
"We carried out a comprehensive review of all of our policies and have made several key changes.
"This means we have in place a significantly more robust safety regime than is required by law.
"This includes more frequent medical testing and a pre-medical review for older drivers, with appropriate checks being carried out every six months rather than on a statutory annual basis.
"We have put in place stronger measures to control working hours and have improved communications with our operational teams.
"We have also provided additional training to all drivers and strengthened the application of our accident reduction processes.
"I am a former bus driver myself and I believe this case also has important lessons for the wider bus industry, as well as for those responsible for drafting and applying employment law.
"In particular, we support a review of how current age discrimination law impacts specific roles with key safety considerations.
"This includes whether there should be a statutory maximum legal age limit for drivers of buses and other heavy vehicles.
"Our parent company, Stagecoach, is working with our industry partners to establish a consistent approach by government on these issues.
"We cannot turn back the clock in this case, but we have sought to do everything possible to learn lessons and ensure that this kind of accident does not happen again."