Children Get Active In Memory Of Black Country Tunisia Terror Victim
16 February 2018, 16:28 | Updated: 16 February 2018, 16:29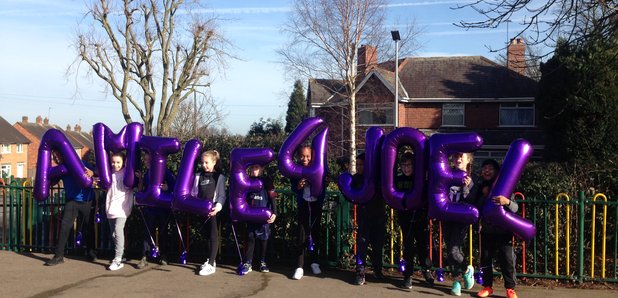 Mile for Joel has been started in memory of Joel Richards, the Black Country teenager who was killed in the 2015 Tunisian terror attack.
School pupils at St Mary's have been encouraged to have fun as they get active for a mile as they raise money for the charity Smile for Joel.
The pupils at St Mary's primary school in #Wednesbury are running a mile for the charity @Smileforjoel1 in memory of an ex pupil who died in a terror attack in Tunisia in 2015. #HeartNews pic.twitter.com/auKMPwG67A

— West Mids News (@HeartWMidsNews) 16 February 2018
The charity was created by Suzanne Richards, after her son Joel was one of 38 people killed during the 2015 Tunisia terror attack. Family members Adrian Evans and Charles Evans were also victims of the attack.
Suzanne felt that the school event was the perfect tribute to her son, who was known for his infectious smile and active lifestyle. He was selected to be an Olympic torch bearer and studied Sports Science and Coaching at Worcester University.
Suzanne hopes that the charity scheme can be rolled out across other schools in the midlands so that children can get active through Joel's tribute.
Elaine Costigan, Councillor and Cabinet Member for Public Health and Protection in Wednesbury North said that the scheme is a pilot that can be rolled out across other schools in the area.
This comes after the government outlined plans to and could be extremely beneficial for the health of school children and tackling obesity.
She said "Nowadays, kids are on their ipads, their phones. I think the kids are gonna enjoy this and if they enjoy it, they'll do it [more often]"