Children's A And E Won't Reopen Stafford After Safety Concerns
4 April 2017, 08:20 | Updated: 4 April 2017, 09:14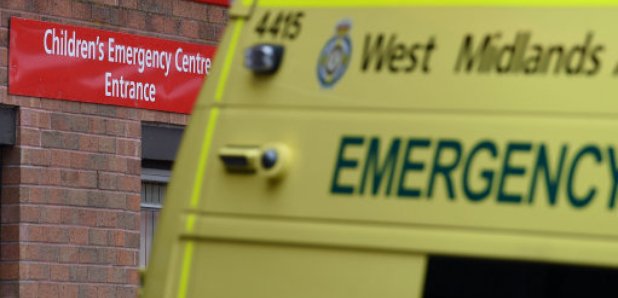 Children's A and E services in Stafford are to close for good over fears about their safety.
They've already been shut since last August but now the University Hospitals North Midlands has confirmed they won't reopen them.
The Trust which runs County Hospital in Stafford asked the Royal College of Paediatricians to look at the safety of children's services at the site.
Their report has found staff don't have, and aren't able to maintain, the right level of skills to keep young patients safe. They called the model of service "unsafe and unsustainable" but found more could be done by the Trust to help those with minor illnesses who come into the A and E.
The Trust say they welcome the findings and say it shows they were correct to close services last summer.
The minor injuries unit for under 16's will continue though in the short term.
One of the key areas outlined in the report is that even though the Minor Injuries Unit for under-16s at County Hospital has been operational since October 2016, 46% of patients are still attending with minor illnesses, rather than seeing their GP or using Children's Services at Royal Stoke University Hospital.
So, the Trust have agreed to work with local GPs to see if they can provide GP services at the County Hospital site.
Dr John Oxtoby, Acting Medical Director, said: "The Trust welcomes the findings outlined in the summary RCPCH report as this provides greater clarity for our staff and patients. The report recognises that we were correct to suspend Children's Emergency Centre service at County Hospital in August 2016 following the initial West Midlands Quality Review Service (WMQRS) report. We now have a clear action plan to follow to ensure that we deliver safe children's services at County Hospital."
Dr Ann Marie Morris, Clinical Director for Emergency Medicine, said: "Whilst there will be obvious disappointment at this news, it's crucial that we continue to work together on providing a clinically safe service for the children of Stafford and surrounds at County Hospital. I was pleased that the RCPCH report highlighted the committed and dedicated nature of the team working on the Minor Injuries Unit for under-16s at County Hospital."
Andrew Donald, Chief Executive of Stafford and Surrounds CCG, said: "The CCG accepts the findings of the report and agrees that patient safety must remain our priority. We also have to find a way to make sure that patients are seen by the most appropriate service and will be working with the Trust on the recommendation to implement a GP front of house service in the Accident and Emergency Department at County Hospital, which we believe will help to support this."?