Claims Carillion Redundancy Payments Will Cost Taxpayer £65million
25 September 2018, 12:35 | Updated: 25 September 2018, 12:36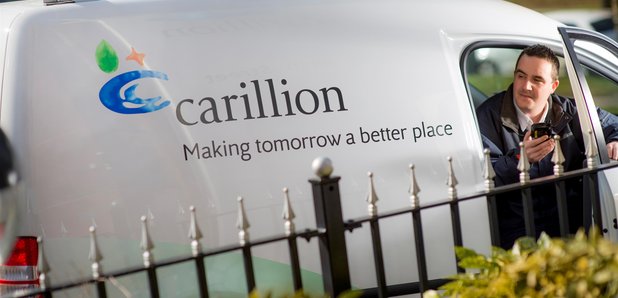 Redundancy payments to workers who lost their jobs after the collapse of Wolverhampton based engineering giant Carillion will cost the taxpayer £65 million, it has been revealed.
The Unite union said the money only covered former Carillion staff, not those working for supply firms.
A Freedom of Information request by the union to the Insolvency Service showed that £50 million has been paid out since Carillion went out of business earlier this year, with the total amount set to reach £65 million.
Most of the company's 19,000 staff were made redundant so were entitled to make a claim from the Redundancy Payments Office, said Unite.
Assistant general secretary Gail Cartmail told the Labour Party conference in Liverpool: "These latest figures demonstrate that the taxpayers have had to pick up the tab for the greed and recklessness which led to Carillion's collapse.
"While the directors and senior executives of Carillion have largely slithered off into lucrative new roles, it is the taxpayers who have been left to pick up the pieces from their mess.
"These revelations further underline why the Government must order a full public inquiry into Carillion's collapse to not only understand who was responsible for the greatest corporate failure in UK history, but also the total cost to the taxpayer.
"Additionally, the police need to undertake an immediate criminal investigation into those responsible for Carillion's collapse.
"If no laws were broken then we need better stronger laws to prosecute the guilty."
Dave Prentis, general secretary of Unison, said there should be no going back to the mantra that private was good and public bad.
He told the conference: "A mile from here stands the Royal Liverpool Hospital, a shell of a hospital that's half-built, effectively a £300 million building site.
"It's been abandoned by Carillion, the company that everyone said was too big to fail.
"Carillion, a private company that was praised by the Tories and lauded by New Labour, has now left a trail of destruction in its wake.
"Workers were unpaid and apprentices were sacked, and this great city has been left without its promised new hospital. An epic monument to failure.
"And just as Grenfell will forever be associated with neglect, so Carillion will always be associated with greed."