Coventry Enters Final Bid To Be Named UK City Of Culture 2021
29 September 2017, 06:00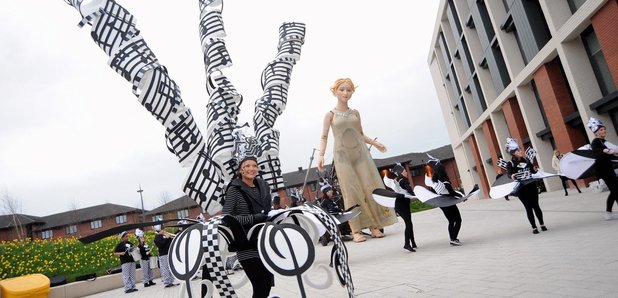 Coventry's bid to be named the UK City of Culture 2021 has been sent off to judges today.
It's the deadline for all five cities on the shortlist, which also includes Stoke-on-Trent, Sunderland, Swansea and Paisley in Scotland.
These people think their hometown deserves to be recognised.
In two weeks' time judges will be given a tour of the city.
They'll visit various attractions, including Coventry Cathedral, the Belgrade Theatre and Coventry Transport Museum.
A successful bid would boost tourism by an estimated £80 million.
Laura Mcmillan is the manager of Coventry City of Culture Trust and says she can't wait to show them around.
Hull won the title in 2013, and has seen more than £1 billion of investment as a result.
Martin Green, Director of Hull 2017, said: "At least 450 events, exhibitions and cultural activities took place during the first season, attracting over 1.4 million visits, which is boosting the economy.
"But what has impressed me the most is how the people of this city have taken ownership of their year with 90% trying at least one cultural event in the first three months."
John Glen, Minister for Arts, Heritage and Tourism said there's been strong competition for the 2021 bid.
He added: "We have a fantastic shortlist of five that reflect the diversity and cultural ambition of our towns and cities."
The winner will be announced in December and will have access to a £3 million Heritage Lottery Fund grant.