Dudley Police Pilot Project To Support Child Victims Of Domestic Abuse In Schools
13 June 2017, 07:22 | Updated: 14 June 2017, 07:25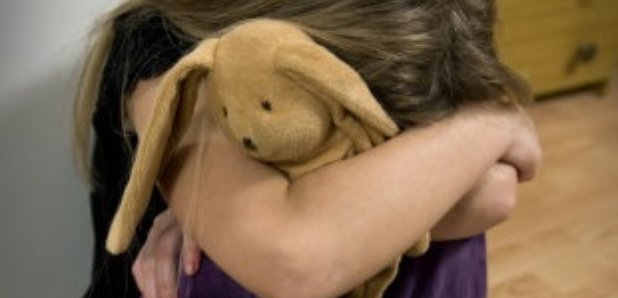 Police in Dudley hope a new project aimed at children who're exposed to abuse at home will help make them feel more comfortable at school.
Officers will speak with primary schools if they're called out to a home of one of their pupils, so that teachers can help support them in the classroom.
More than 80 primary schools have signed up so far.
Chief Inspector Sally Holmes, from West Midlands Police's Public Protection Unit, explained: "It's really important this kind of information is fed into schools quickly as it means teachers can make decisions in the knowledge that a child may be particularly vulnerable at that time.
"It could be that a child who's witnessed a fight between their parents turns up late for school the next day, forgets their homework, isn't dressed in the correct uniform or is displaying challenging behaviour.
"Teachers might be at a loss to understand their behaviour. This initiative seeks to provide teachers with the context of that behaviour thereby enabling them to provide the most informed and supportive response to the child's needs.
"I'm confident this move will get early support and intervention to vulnerable children when they need it most."
In the last 12 months − from 30 April 2016 to 29 May this year − there were 1,823 domestic abuse reports at addresses in Dudley where children live.
Officers attending the scene of domestic incidents will take details of youngsters living at the address, including what school they attend, and ensure an email is sent to a dedicated staff member before they arrive for register the following morning.
The pilot will run from June 1 to 21 July in Dudley and will then be evaluated to determine if it should be adopted permanently and rolled out across the entire force.
Tony Oakman, strategic director for people at Dudley Council, said: "Teachers and staff at Dudley borough schools are working closely with West Midlands Police to support this important pilot.
"Domestic abuse has a devastating impact on families and we hope that this joint initiative will help us to support and safeguard our children and young people at a time when they need it most."