Extra Officers Brought In To Investigate Wolverhampton Woman's Murder
21 February 2018, 15:10 | Updated: 21 February 2018, 15:33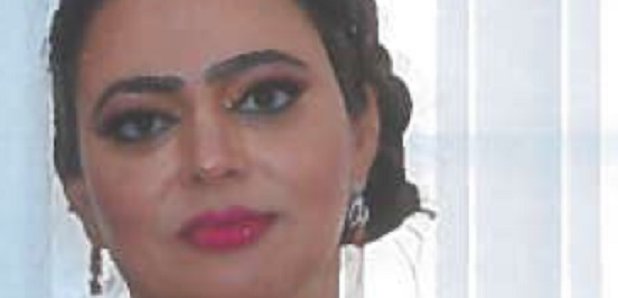 West Midlands Police have told Heart they are reviewing every burglary in Wolverhampton this year as they investigate the murder of Sarbjit Kaur.
The 38-year-old was found in her home in Penn on Friday. She'd been assaulted and police believe some of her jewellery had been taken.
it's thought she may have died several hours before family members discovered her body.
Wolverhampton neighbourhood policing commander Jayne Meir tells #HeartNews they need the public's help to solve the murder of Sarbjit Kaur. pic.twitter.com/yEu9iFnEI1

— West Mids News (@HeartWMidsNews) February 21, 2018
Detective Chief Inspector Chris Mallett, from the force's Homicide Team, is leading the enquiry. He said: "Mrs Kaur was attacked in her own home: this is a shocking and thankfully rare case. We are determined to bring her killer or killers to justice.
"Forensics experts are methodically picking through items inside the house that could be of evidential value and we will be fast-tracking forensic samples for analysis.
"We are building up a clearer CCTV picture in the immediate vicinity of the crime scene and are drafting in additional officers to help with the CCTV trawl and examination of footage.
"We found the interior of the property in an untidy state − which could indicate it had been searched − and we believe some jewellery items are missing. We are working with the family to understand exactly what items may have been taken.
"However, the motive is unclear; we are keeping an open mind and examining several lines of enquiry.
"I would urge anyone who saw anything suspicious in the Rookery Lane area last Friday, no matter how insignificant it may seem, to contact us."
Mrs Kaur had been attacked but a post mortem examination has so far been unable to identify the precise cause of death; further tests will be carried out in due course.
There have been around 150 burglaries in Wolverhampton so far this year but Det Chief Insp Mallett said none involved occupants being subjected to serious violence.
He added: "We are re-examining many of these burglaries and expediting investigative opportunities to establish if there could be any link with Mrs Kaur's death. However, we have not seen any home invasion offences recently in Wolverhampton where extreme levels of violence have been used.
"We have conducted house-to-house enquiries and police officers have been out and about on patrols in the local area, speaking to members of the public and offering reassurance.
"We would always urge residents to be vigilant, to report any suspicious activity, and to take common sense crime prevention measures like keeping doors and windows locked and not to let any unsolicited callers into your home."
Anyone with information is urged to call West Midlands Police's Homicide Team on 101 or the independent charity Crimestoppers anonymously on 0800 555111.