Families Of Birmingham Pub Bombing Victims Will Get Legal Funding
26 January 2017, 18:08 | Updated: 26 January 2017, 18:16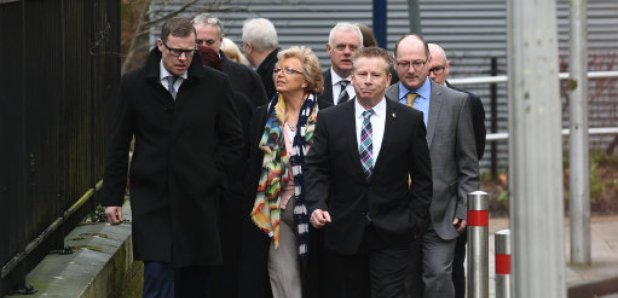 The families of the victims of the Birmingham Pub Bombings will get legal funding ahead of fresh inquests into their deaths after a change in the law.
Lawyers for the families of some of those killed in the deadly 1974 double blasts had called for an "equality of arms'' on funding to allow them to take a full part in the hearings.


The coroner due to hear the inquests, Peter Thornton QC, had backed an application by lawyers acting for nine of the families saying there was a "compelling case for proper legal representation''.

A spokesman for KRW Law, representing the bulk of the families, said on Thursday it would be able to apply for funding, once a proposed new amendment to the Civil Legal Aid Procedures Regulations bill was made law.
Sir Oliver Heald QC, minister for legal aid, said: "It would be a travesty for families to be denied justice simply because of a technicality. Which is why I have taken the decision to change the regulations around inquest funding.

"This will remove any barrier from the families' solicitors in applying for legal aid funding for the inquest.

"I urge KRW to seize this opportunity to access the funds for these families.

"My deepest sympathies remain with those affected by the horrific bombings and I can only hope the inquest provides some of the answers they seek.''