Firearms Training Exercise At Stratford's Theatre
8 January 2017, 07:16 | Updated: 8 January 2017, 07:20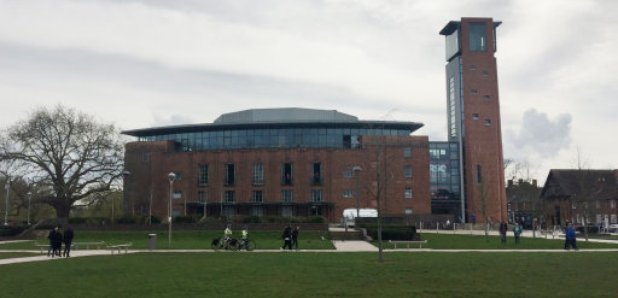 Police are testing their firearms response team in Stratford-Upon-Avon
Actors from the Royal Shakespeare company are helping Emergency Services in the West Midlands test their fire arms response today.
Police, ambulance and fire services are all taking part in Operation Titus- a joint training exercise in Stratford-Upon-Avon.
West Mercia's Chief Inspector Mark Colquhoun says they're doing it indoors so they don't scare people.
Exercise Titus, which has been three months in the planning, will see more than 200 staff and officers from Warwickshire Police, West Mercia Police, Warwickshire Fire and Rescue Service and West Midlands Ambulance Service gathering at the world-renowned theatre.
Catherine Mallyon, RSC Executive Director said:
"It is a rare and valuable opportunity for the RSC to be part of a large scale planning exercise of this nature, and we are pleased to provide an interesting training location for the emergency services.
"We are continuously updating our own Major Incident Plan and we train our staff to deal with a whole range of possible events from the impact of severe weather to technology failures. Having the chance to take part in this multi-agency exercise allows us to observe and ask questions about the appropriate management of serious incidents, which will help us with our own future planning."