Four People From Birmingham Arrested On Suspicion Of Murdering 87 Year-Old Man
13 December 2017, 16:04 | Updated: 13 December 2017, 17:25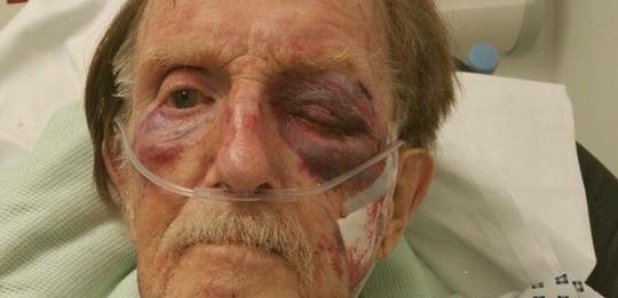 Two men and two women, aged between 29 and 42 stand accused of punching and kicking the 87 year-old man.
Arthur 'Bob' Gumbley was attacked at his home on Endwood Drive, Sutton Coldfield in November.
He was found lying on the floor and covered in blood after being punched in the face and kicked while on the floor.
Arthur was taken by ambulance to Good Hope Hospital where he was initially treated for injuries to his chest, neck, arms and face.
He died in hospital after his condition deteriorated.
Thieves ransacked the house and stole jewellery and cash, as well as a purse that belonged to Arthur's late wife.
Senior Investigating Officer, Detective Inspector Dan Ison, said: "This was an horrific and despicable attack on a defenceless elderly man in his own home, which has now resulted in his untimely death and a murder investigation.
"I am appealing for the support of the public to assist us in bringing those responsible to justice. Therefore, I make a plea to any person who may have any information, or who may be a witness to this terrible incident, to please make contact with us.
"Crimes of this nature cannot go unpunished, and I want to reassure Arthur's family that every effort is now being made to bring those responsible to justice. They are being supported by specially trained officers, and I would ask that their privacy is respected at this sad time to allow them to grieve."