Funeral Appeal For Shropshire Schoolboy Killed In Bus Crash
18 October 2017, 14:32 | Updated: 18 October 2017, 17:56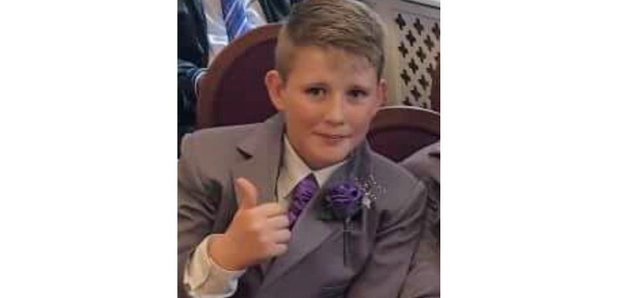 A crowdfunding page has been set up in memory of a 13-year-old killed in a crash with a bus in Telford.
Christian Chandler was killed in Hadley when he was cycling to school on Monday morning.
His uncle, Samuel Brooks, set up a Just Giving page to help pay for the funeral which has raised over £5,400 so far.
Mr Brookes said: "Due to the sudden nature and the fact we don't have much money between us, I'm asking for help so we can arrange a funeral that he deserves.
"His twin brother, Luke, watched this happen. He held Christian's hand and tried to stop the bleeding whilst he was trapped under the bus. He raced home to fetch his Mom.
"He suffered extensive injuries but was still conscious at this time and held his Mom's hand."
An air ambulance took Christian to Birmingham Children's Hospital but he died before they arrived.
The crash happened on Haybridge Road between Manor Heights and the junction of Brookdale.