Heart Investigation: Social Media Pressure On The Rise Among West Mids Teens
19 July 2017, 06:34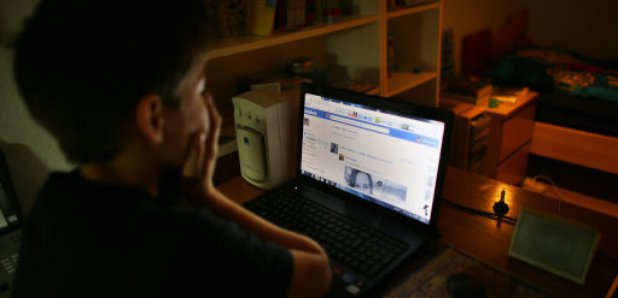 Almost half of young people have been threatened online with more than half being the victim of false rumours.
Recent stats from BullyingUK shows 76% of young people believe people who bully do it to impress others.
Students at Bishop's Walsh Catholic School in Sutton Coldfield told us popularity's judged on how many Instagram and Snapchat followers they have:
The survey also found a third of teenagers we spoke to have bullied someone on social media or know someone who has.
Amelia Goodhead runs a YouTube channel in the West Midlands. Her audience includes a number of younger girls and she told Heart she wasn't surprised by the results.
She says she's had young people tell her how they'll take down pictures they post if they don't get enough likes because of that pressure to have a big following:
Heart put the results to Birmingham Yardley MP Jess Phillips who is a strong campaigner against online bullying having experienced it first hand on platforms like Twitter. She says she wants to see compulsory lessons in all schools to guide teenagers through coping with life online.
She adds that, as a mum herself, she's worried about the "perfection" portayed on things like Instagram and that reports like this are important when it comes to making changes in the future:
What do social media platforms do about it?
Heart contacted Instagram, YouTube and Snapchat for a response to the survey results and what procedures are in place to protect young people on the platforms. They declined an interview but provided us with a statement.
Instagram:
"We want Instagram to remain a safe and supportive environment for young people. We have strict community guidelines and in-app tools so people can immediately report any content or actions which make them feel uncomfortable.
"Our global review team checks these reports 24/7 and we work quickly to investigate and remove any violating content."
Read more on Instagram's policies here.
YouTube:
"At YouTube, we have really clear policies against bullying and we enforce these policies by removing both flagged content and comments that break our rules, as well as terminating the accounts of repeat offenders.
"We also work in partnership with young people, charities and schools to make sure they have the skills and tools they need to tackle bullying and have positive experiences online."
Read more on YouTube's policies here.
Snapchat:
Snapchat didn't provide us with a statement but directed us to their policies instead.