"Inadequate" Worcestershire NHS Trust To Make Urgent Improvements
8 August 2017, 11:56 | Updated: 8 August 2017, 14:22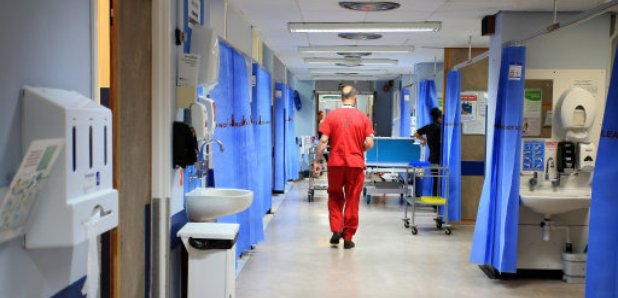 Worcestershire Acute Hospitals NHS Trust has been found to be "inadequate" 18 months after being put into special measures.
England's Chief Inspector of Hospitals has told the Trust that it must make urgent improvements to the quality of healthcare following a focused inspection in April.
An inspection team found there had been "no tangible improvement" six months after it was formally warned to improve.
The Trust is in charge of Worcestershire Royal, Alexandra in Redditch and Kidderminster Hospital.
The Care Quality Commission (CQC), which visited in April, found efforts to cut "over-crowding" in the emergency departments at both the trust's main hospitals "were not effective".
The chief inspector of hospitals said there were still "insufficient numbers" of A&E consultants in either hospital.
There was no proper system to assess and manage patient risk in the emergency departments, and inspectors "observed staff did not always wash their hands before and after patient contact".
The report said staff were also not using privacy screens for A&E patients being treated in corridors.
"Patients were given meals in their hands by the staff, but there was nowhere to rest plates and cups so they could eat their food with dignity," inspectors found.
"Routine nursing observations, conversations about care and eating of meals were undertaken in a public space with other patients and relatives passing by."
The latest inspection focused on adult care, emergency departments, medical care, surgery, maternity and gynaecology, and children and young people.
Although some improvements have been seen, the trust is still rated inadequate overall.
Inspectors found staff were hard-working, passionate and caring. However, many staff were clearly frustrated that they were not able to effect change due to poor communication between ward, divisional and executive levels.
CQC has told the trust it must make improvements in a number of areas, including:
• Governance systems must allow full oversight at board level of the potential risk to patients. This must include the recognition, assessment, monitoring and mitigation of risk.
• Patients in the emergency department must receive medication prescribed for them at the correct time and interval.
• All patients' conditions must be monitored effectively to enable any deterioration to be quickly identified and care and treatment is provided in a timely way.
• The privacy and dignity of all patients in the emergency department must be supported at all times, including when care is provided in corridor areas.
• Identifiable patient information must be stored securely and not kept on display.
• All patients in the children and young people's service with mental health needs must have the appropriate level of staff one to one care in accordance with their risk assessments.
• Processes must be in place to ensure any medicine omissions are escalated appropriately to the medical team, including when patients refuse to take prescribed medication.
The trust remains in special measures and has until next month to show improvement.