Inquest Opens Into Coventry Father Found Hanged On Holiday Weeks After Sons Die In Crash
31 May 2018, 15:35 | Updated: 31 May 2018, 15:43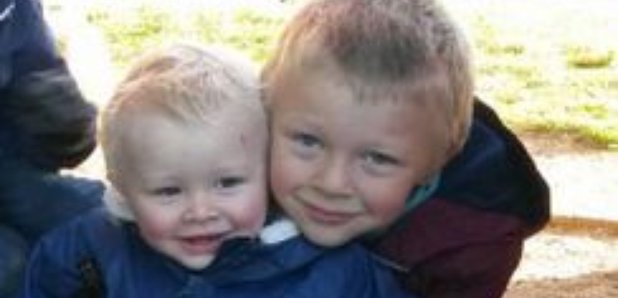 A bereaved father was found hanged while on holiday, weeks after his young sons were killed by a banned driver in a hit-and-run crash, an inquest heard.
Reece Platt-May was discovered at a Greek hotel on May 17, weeks after his sons Casper Platt-May, two, and six-year-old Corey, died while crossing the road in Coventry.

At the opening of the hearing at Coventry council house on Thursday, a West Midlands Police officer said the 30-year-old, of Hipswell Highway, Coventry, had been on holiday in the resort of Kavos, on the island of Corfu.

Detective Sergeant Catherine Bowler told the inquest: "Mr Platt-May had recently lost his two children, who died following a road traffic accident in February 2018.

"He was holidaying with a friend, Sean Smethurst, and was due to return to the UK on May 17.

"West Midlands Police became aware of Mr Platt-May's death when family members contacted the police informing them they had had calls from Corfu.

"I believe the calls were from Mr Smethurst.

"As a result West Midlands Police made inquiries with the British consulate in Corfu.

"His death was confirmed by the consulate.

"Mr Platt-May had hanged himself. Time of death was 2am on May 17, the date he was to return."

She added: "No suicide note has been traced."

Adjourning the inquest, assistant coroner for Coventry Simon Charlton said: "This inquest will be adjourned to a date to be confirmed."

He added that a date would be fixed once reports from the family, GP and police in Corfu had been received.

Last month, Mr Platt-May attended the sentencing of the man responsible for the brothers' deaths, Robert Brown.

Brown had cocaine in his system and was already banned from driving when he ploughed into the boys, after speeding at up to 60mph, in February.

The 53-year-old was jailed for nine years after admitting two counts of causing death by dangerous driving after the hit-and-run collision.

Brown, of Attwood Crescent in Wyken, Warwickshire, had 30 previous convictions for driving offences.

He was only released from a prison a week before the crash, after being jailed for having an offensive weapon.

His sentence has since been referred by the Solicitor General to the Court of Appeal under the unduly lenient scheme.

Gwendoline Harrison, 42, of Triumph Close, Wyken, a passenger in Brown's car, was jailed for six months after admitting assault intending to resist arrest and attempting to flee the scene.

At the sentencing, Mr Platt-May, wearing a Manchester United football scarf, read a victim impact statement written by the boys' mother, Louise Platt-May.

He said: "My heart is broken - my heart is broken and time will never heal this.

"I love my boys with all my heart, and they will never be forgotten."

He added: "The look on their faces will stay with me all my life."

The grieving mother had written: "This monstrous act has destroyed me."