Investment In Coventry As It Prepares To Be City Of Culture 2021
23 October 2018, 07:08 | Updated: 23 October 2018, 07:12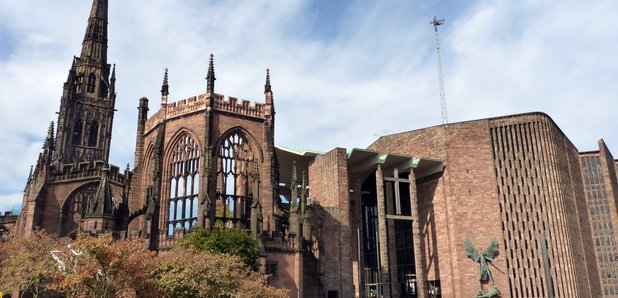 £5million is going to be spent supporting the Coventry as it embarks it's journey to become the UK City of Culture 2021.
The money has come from the National Lottery and will be spent putting on a year of cultural events and celebrations across the city, ahead the build-up period.
Darren Henley, Chief Executive, Arts Council England said: "Coventry has a long tradition as a centre of creativity. People here are famous the world over for making things - and for making things happen. This new £5million investment from the National Lottery means the team behind Coventry's winning UK City of Culture bid can now turn their creative dreams into reality.
"My belief is that by the end of 2021, the lives of everyone here will have changed for the better. Along the way, this sustained investment in artists and cultural organisations will secure Coventry's rightful place on the national and international stage as a dynamic, innovative, inclusive, international and forward-looking 21st century city."

Martin Sutherland, Chief Executive, Coventry City of Culture Trust said: "UK City of Culture in 2021 is a chance to celebrate and highlight Coventry's youth and diversity but to also bring long-term cultural, social and economic benefits to the city.
"This scale of backing and funding from Arts Council England will be a major contribution to realising that ambition."

Chenine Bhathena, Creative Director, Coventry City of Culture Trust, said: "Our bid to win City of Culture was bold and ambitious, challenging us to explore the role of culture in a diverse and modern Britain.

"Arts Council England very much shares our vision especially for putting arts and culture at the centre of the city's social development, embracing our youthful, diverse and creative communities to reimagine ourself as a future city. We look forward to collectively sharing Coventry's pioneering and revolutionary story with the nation."

As part of the celebration, Darren Henley was joined by Chenine Bhathena, Martin Sutherland, Cllr George Duggins, Leader of Coventry City Council and Professor Phil Redmond CBE who all spoke at the event.