Jail Term Cut For Nuneaton Hostage Taker
12 July 2018, 18:07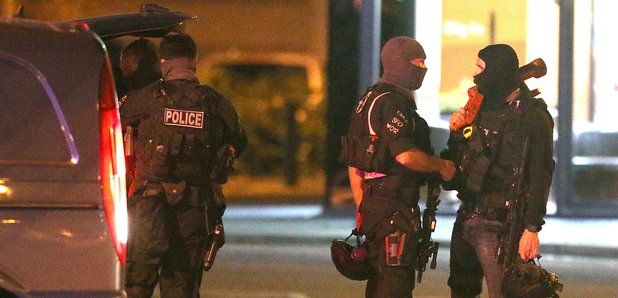 A man who seized terrified hostages during a four-hour siege at a bowling alley in Nuneaton has had his jail term cut on appeal.
David Clarke went to the MFA Bowl complex with a large knife, a samurai sword and a disarmed sawn-off shotgun in October last year.
He and his ex-girlfriend both worked there and Clarke was struggling after the breakdown of their relationship.
He held two people hostage while other terrified customers, including children as young as five, fled for safety and hid in a nearby cinema while armed police dealt with the incident.
London's
Court of Appeal heard it was initially thought to be a terrorist incident and attracted widespread media attention.
Clarke, 53, of Ryde Avenue, Nuneaton, admitted two counts of false imprisonment, having an imitation firearm with intent to cause fear of violence and possession of the knife and sword.
He was found to pose a danger to the public and was jailed for 12 years at Warwick Crown Court in March, with an extended licence of five years.
But his jail term was reduced to 10 years by leading judges at the Court of Appeal on Thursday, who said the original sentence was "excessive".
Mrs Justice May said while the serious offences had caused lasting psychological harm to the victims, who had been threatened with violence, Clarke had not inflicted any physical harm.
The court heard Clarke held a 2ft-long "kukri" knife to the throat of one man and put the shotgun, which had been deactivated and was incapable of firing, to the head of the other hostage.
Mrs Justice May said that, while the gun could not be fired, his victims had no way of knowing that and believed their lives were in danger.
Before the incident, Clarke, who had drunk vodka and taken painkillers, texted his older sister in some distress, telling her: "I'm going to do something I have thought of since my birthday."
The stand-off, in which armed police used distraction grenades, eventually ended after about four hours when a nearby firework was mistaken for a shot having been fired and officers stormed the building.