11 Jailed For Using Drones To Fly Drugs And Weapons Into Prisons
13 December 2017, 15:41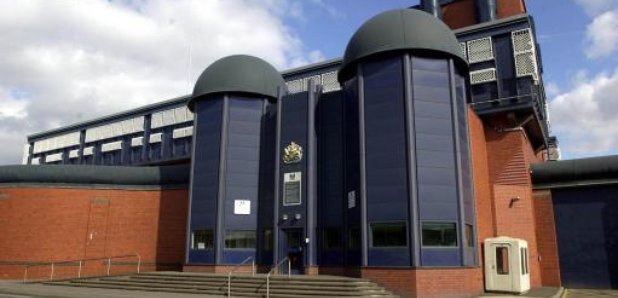 A gang has been jailed for over 37 years for using drones to get banned items into prisons across the country.
Eight of those convicted were inmates who ran the operation from behind bars.
They imported psychoactive substances, crack cocaine, cannabis, heroin, mobile phones, sim cards, Freeview boxes, hacksaw blades and screwdrivers.
HMP Birmingham, Hewell, Stoke Heath, Featherstone, Oakwood, Lindholme, Stocken, Liverpool and Risley were all involved.
The gang wrapped the items together, before throwing them into the prison grounds or flying them in using drones.
The drones would either drop the packages in the prison grounds, or they were flown to a specific cell window.
The prosecution used mobile phone data to identify the offenders.
At Birmingham Crown Court, 10 out of the 11 defendants pleaded guilty and one was found guilty after a trial.
The estimated prison value of the drugs flow in could be as high as £1.2 million.
Eran Cutliffe from the CPS, said: "This was a highly organised gang who worked in an extremely coordinated manner in order to import prohibited items into prisons.

"They used various techniques, including drones, to smuggle contraband such as drugs, tools and mobile phones. The financial value of these goods was far greater in prison than in the outside world.

"The gang members sought to profit from the misery caused by prison drug use and they must now face the consequences of their actions."
Craig Hickinbottom, 37, was jailed for seven years and two months after being described as a "leading" player in the plot.
Drone pilot Mervyn Foster, 38, received a sentence of six years and eight months for his part in the conspiracy - which involved 49 provable drone flights and four so-called "throw-overs" of contraband.
Passing sentence, Judge Roderick Henderson said: "Prisons are difficult enough places to run - they contain people who are dangerous and vulnerable.
"Supplying things into prison that should not be there - drugs, phones, tools and the like - threatens proper management (of prisons) and creates real risks of violence and loss of control and discipline.
"To do that is desperately serious."