Kenilworth Mum Brings Home Cannabis Treatment For Epileptic Son
11 July 2018, 07:16 | Updated: 11 July 2018, 07:20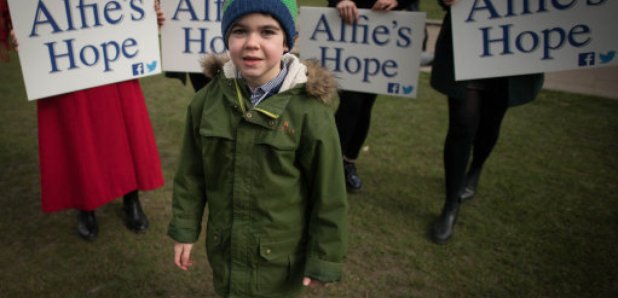 The mother of a boy in Warwickshire with epilepsy has brought cannabis oil into the UK legally for the first time.
Hannah Deacon, from Kenilworth, campaigned for months to be allowed the drug to treat her son Alfie Dingley's condition.
The 39-year-old touched down at London City airport at 6.18pm on Tuesday, having brought the medication on a British Airways flight from the Netherlands, where the drug is manufactured.
She told the Press Association at the airport: "Today, for the first time ever in this country, we have bought back THC oil through the airport legally, which is amazing.
"It (the medication) is very, very important for him to have a normal, happy life so it's a momentous occasion for us, his whole family and for him, most importantly."
She has enough for around five months that'll reduce Alfie's seizures from more than 300 to one a month.
Licences for his treatment were granted by the Home Office on June 19th after a long-running battle.