KFC Chicken Is Being Held In Unregistered Rugby Warehouse
21 February 2018, 17:22 | Updated: 21 February 2018, 19:05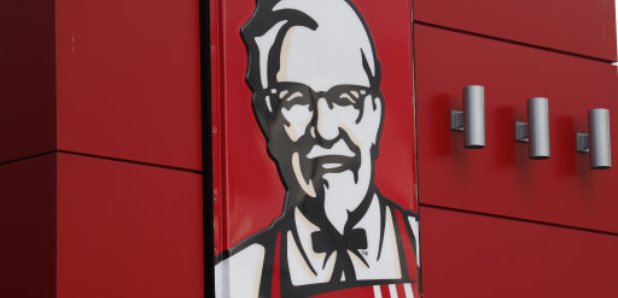 It turns out most the KFC chicken's in Rugby and the warehouse hasn't got the paperwork it is meant to.
The council have confirmed the DHL cold storage should get it's approval tomorrow.
Rugby Borough Council said the cold storage facility used by DHL, which took over KFC deliveries last week, had been operating since February 14 and the council was hoping to issue conditional approval.
A council spokeswoman said: "There is no requirement for the DHL cold storage facility to be licensed, but it does need to be registered. We have now received the relevant documentation and expect to be able to issue conditional approval tomorrow.

"Officers visited the facility yesterday afternoon and were satisfied with all of DHL's food safety processes including temperature control, date coding, food handling and associated record keeping.

"They didn't observe any out of date chicken or other foods."

The council said it could have served a Remedial Action Notice to stop the site operating until the conditional approval had been obtained "but we did not consider that this would have been in the public interest as we have now received the application documentation and were satisfied with the food hygiene controls at the site".

KFC has said it expects disruption to continue for the rest of the week after its new delivery contract with DHL sparked chicken shortages across the country.

Hundreds of the chain's nearly 900 stores are still closed, while many of those that are open are offering limited menus.

KFC tweeted that because the chicken is fresh, "inevitably some may go to waste", adding that it was looking at donating to local charities among other options.

A spokesman said: "Each day more deliveries are being made; however, we expect the disruption to some restaurants to continue over the remainder of the week, meaning some will be closed and others operating with a reduced menu or shortened hours."

John Boulter, DHL's managing director of retail, said: "DHL regrets the interruption of supply and is working diligently to rectify the situation by working with KFC and other partners involved in the supply chain.

"The reasons for this unforeseen interruption of this complex service are being worked on with a goal to return to normal service levels as soon as possible.

"Whilst we are not the only party responsible for the supply chain to KFC, we do apologise for the inconvenience and disappointment caused to KFC and their customers by this incident."

KFC said staff on short-term contacts working in restaurants owned by the chain would be paid the average hours worked per day over the past 12 weeks, while those on salaries would be paid as normal.

However, 80% of KFC outlets are run on a franchise basis.

DHL announced in November that it had been appointed alongside QSL to manage the supply and distribution of food products and packaging for more than 850 KFC restaurants throughout the UK.

KFC was previously a client of Bidvest Logistics.

The chicken chain detailed the problems in an earlier statement, which said: "We've brought a new delivery partner on board, but they've had a couple of teething problems, getting fresh chicken out to 900 restaurants across the country is pretty complex!"

"We won't compromise on quality, so no deliveries has meant some of our restaurants are closed and others are operating a limited menu, or shortened hours," the company added.

"We know that this might have inconvenienced some of you over the last few days, and disappointed you when you wanted your fried chicken fix, we're really sorry about that."