Life In Jail For 21-Year-Old Who Stabbed Man To Death In Warwick
10 May 2018, 16:30 | Updated: 10 May 2018, 16:38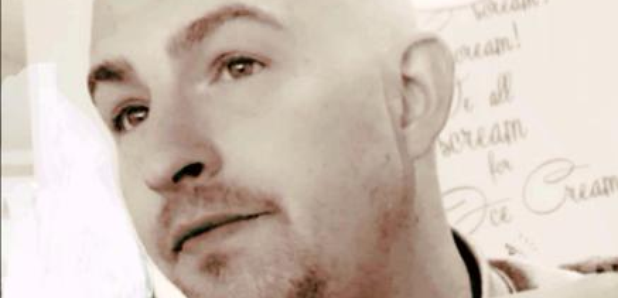 A man who stabbed a man to death in Warwick has been jailed.
21-year-old Harry Stone - who lived in Canada but was visiting family in Warwick - was sentenced to life behind bars at Warwick Crown Court after pleading guilty to murdering 29-year-old Scott Bosley on Boxing Day last year.
He'll serve a minimum of 18 years.
Scott was attacked after he saw Stone damaging a mobility scooter whilst he was at a pub watching football.
They had a fight - and a short time later - Scott was stabbed repeatedly.
Despite the efforts of police officers, paramedics, and doctors from the air ambulance, Scott was pronounced dead at the scene.
Stone called the police himself and remained at the scene where he was arrested. He admitted killing Scott to the arresting officers.
Detective Sergeant Sean Tonelli said: "This wasn't a heat of the moment incident. Stone made a deliberate and premeditated decision to go and get a knife.
"In the time it took him to collect the knife and return he could have changed his mind and come to his senses; Scott would still have been alive and Stone wouldn't be facing a minimum of 18 years in prison.
"When police arrived Stone admitted to killing Scott but he has never said why. Whilst he has pleaded guilty today, Scott's family are left with unanswered questions.
"This tragic incident is a consequence of Stone carrying a knife. Stone's decision that night ended in the most terrible circumstances and the impact will be felt by Scott's family and friends for the rest of their lives.
"Hopefully, this incident will make others think twice about carrying a knife and prevent a similar tragedy."
Scott's mother Kathleen Francis paid tribute to her son saying: 'Scott was a well-loved person; by his family, partner Beth, and many friends. Not only has this taken Scott's life but ours too. For all of us who are left behind, it has left a big hole in our lives and this will never be filled.
Scott's girlfriend Bethann said: "I have lost my best friend, my soul mate, my future husband, and my future children. My brother has also lost his best friend and a person he treated as his own brother. I hope this never happens to any other family and people show compassion to one another."
Scott's father Clifford Bosley said: "Scott was a fantastic son, brother, uncle and partner to Bethann, he was caring and supportive towards his family and his friends. I will only ever have one question for Stone, and that will be 'why?' I loved Scott and he loved me, I saw him and spoke to him every day, I miss him so much. I will remain heartbroken and totally devastated by what has happened for the rest of my days."