London Midland loses West Midlands rail franchise
11 August 2017, 09:34 | Updated: 11 August 2017, 09:46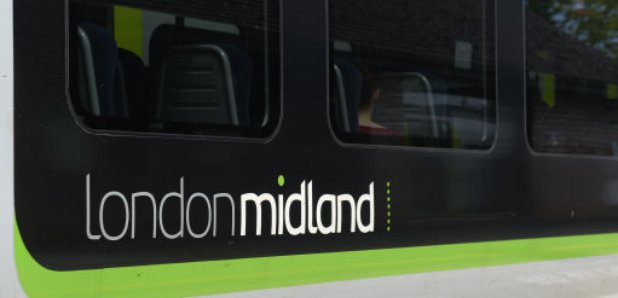 Passengers are being promised new, longer trains with more seats and more space with a £1 billion investment in services across the region's network
The Department for Transport (DfT) has announced Abellio has been awarded a contract to run it with a £1 billion investment in services on the West Midlands network
West Midlands Trains, which is a joint venture between Dutch firm Abellio and Japanese partners, will take over services in December.
The franchise covers routes across the West Midlands, as well as from London Euston to Crewe, and Liverpool to Birmingham.
Since 2007 it has been run by Govia, the joint venture between Go-Ahead Group and Keolis which is responsible for embattled Southern Railway.
The Govia bid to continue running the services was unsuccessful.
In announcing the decision, the DfT said passengers will get new, longer trains with more seats and more space.
There will be 400 new carriages rolled out by 2021 and space for an extra 85,000 passengers on rush-hour services in Birmingham and London, according to the department.
Passengers have been promised:
Free wifi on all main line services by the end of 2019
Compensation if services are delayed by more than 15 minutes
Improved access for those requiring extra assistance, including disabled people
Smart ticketing and live passenger information will also be rolled out under the contract.
Transport Secretary Chris Grayling said: "This is great news for passengers using West Midlands services - with new trains, more space, more regular services and easier access for disabled people.
"We are improving the whole travelling experience with live train crowding information, compensation for people delayed by 15 minutes or more, smart ticketing and better value tickets for part-time workers.
"This shows we are delivering on our commitment to build a railway that works for everyone."
Abellio UK managing director Dominic Booth said: "We are delighted to have been announced as preferred bidder for the West Midlands franchise, driving growth in one of the most exciting regions in the country.
"We will be investing nearly £1 billion into the network, delivering new trains, better stations and a whole host of other benefits for passengers."
It was also announced that trains running only in the West Midlands area will be jointly managed by the DfT and West Midlands Rail (WMR), a consortium of 16 local councils.
West Midlands Mayor Andy Street said: "We want to see a new golden era for our local trains and today's announcement is an important step towards that.
"Having the ability to use our local knowledge and understanding to shape what West Midlands Trains will deliver for passengers under this franchise has also been a game-changer.
"I believe the deal secured today will help create a railway that can not only improve people's journeys but keep our economy growing, and we look forward to working with West Midlands Trains in making that happen."
There will be closer partnership working between track and train under the new franchise, which is a key policy of Mr Grayling. The West Midlands network of trains and infrastructure will be run by a local team.
The deal with West Midlands Trains is a joint venture between Abellio, the East Japan Railway Company and Mitsui.
It will run until March 2026.