Man Admits Stabbing Heavily Pregnant Woman In Sutton Coldfield
23 May 2016, 17:10 | Updated: 23 May 2016, 17:16
A businessman's pleaded guilty to stabbing a heavily pregnant woman in a street in Sutton Coldfield.
41-year-old Babur Raja form Holyfield Road apeeared in court this afternoon and also pleaded guilty to assaulting two men who tried to stop the attack.

His victim wept in court has he pleaded guilty to attempting to murder her.
Raja, from Sutton Coldfield, West Midlands, also pleaded guilty to a charge of attempted child destruction, possession of a knife in public.

Appearing at Birmingham Crown Court by videolink, Raja, who will be sentenced in June, made notes with a pen and remained impassive as his QC passed on his apologies for the offences.

Raja's victim, who cannot be identified because of a court order, was in court and broke down in tears as he entered his guilty pleas.
In a statement to police the victim said she couldn't believe what 'Bobby' was doing. She told officers how she pleaded with him not to kill her, genuinely believing that he was about to take her life.
Two brave passers-by - both men aged 31 and 69 - initially intervened and stopped the attack; they grabbed Raja, wrestling with him to try and get hold of the knife from his hands.
A third passer-by - a 44-year-old man - then ran over and joined the fight. He described kicking Raja more than 20 times in the head and body in a desperate bid to stop the stabbing.
Between them they were able to drag him off her as an 18-year-old lad then came and grabbed his hoody to pull him further away, along with his three friends, all aged 16.
The victim underwent emergency surgery to save her life and that of her unborn baby, with both now making a good recovery. Thankfully none of the Good Samaritans were seriously hurt.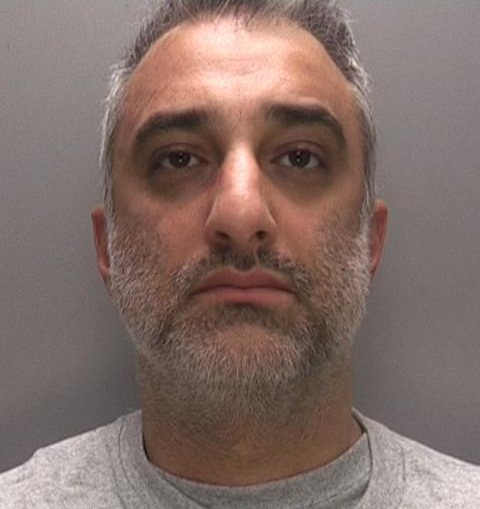 Detective Inspector Ian Ingram, who led the investigation, said: "This was an utterly brutal and unprovoked attack which was particularly disturbing by virtue of the fact that it happened to a completely innocent woman, in broad daylight, in front of dozens of people.
"If it wasn't for the quick actions and bravery of those members of the public who put their own lives on the line to save the woman and her daughter, this could have ended much differently and may well have been a murder investigation. I truly commend them for what they did that day.
"We still don't understand what drove Babur Raja to commit this dreadful crime but I'm pleased he's saved everyone the ordeal of a full trial by pleading guilty today. My hope now this case has concluded is that everyone who was affected by the attack can put it behind them and move forward with their lives."