Man Gets Life For Solihull Balcony Murder
2 August 2018, 06:18 | Updated: 2 August 2018, 06:40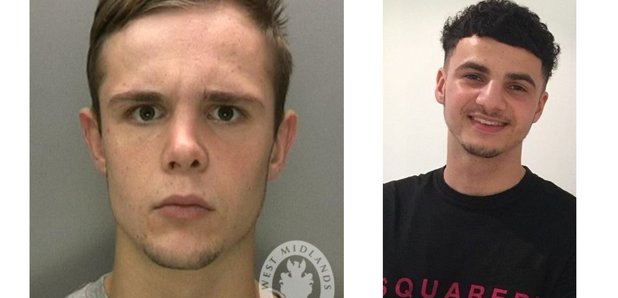 A man, who killed a 20-year-old after an argument on a balcony in Solihull, has been jailed for life
22 year-old James Atherley lunged at 20-year-old Callum Lees with a knife during an exchange of words on the balcony of a flat in Hopwas Grove, Kingshurst, on Sunday 6th August 2017.
Lees was later seen stumbling back through the flat, holding onto his neck. Despite efforts from paramedics and members of the public, nothing could be done to save him.
Following the attack, Atherley went on the run to Newcastle. He booked a hotel room under an alias but after a couple of days he was openly telling people his name, where he was from and going about his life enjoying nights out in Newcastle. While on a night out, Atherley got into an argument at a nightclub, telling onlookers - 'don't mess with me, I'm wanted for murder'.
A week later, a witness saw the West Midlands Police appeal to find him and called the force.
Atherley was arrested on Wednesday 30 August. He denied murder arguing that he stabbed Callum in self-defence claiming that he felt threatened by him.
But the jury didn't believe that story and found him guilty of murder - sending him to jail for at least 26 years.
West Midlands Police Detective Inspector Jim Colclough, said: "Our thoughts today remain with Callum's family - he was a young man who had his whole life ahead of him that was cruelly taken for no reason.

"This tragic case shows all too clearly the terrible consequences of carrying a knife and Atherley didn't think twice about carrying and using one that fateful morning. He then selfishly went on the run to Newcastle putting Callum's family through even more pain and heartache.

"Thanks to an outstanding response to our wanted appeal on social media, Atherley was traced to Newcastle where he was arrested.

"I would like to thank the witnesses who have provided their evidence to the Court. Their willingness to speak to the police demonstrated their courage and their desire to seek justice for their lost friend.

We hope this sentence provides some closure to the family and we will continue to offer our support to them through this difficult time."