Man Jailed After Cash Machine Raid In Birmingham
21 September 2018, 09:43 | Updated: 21 September 2018, 09:54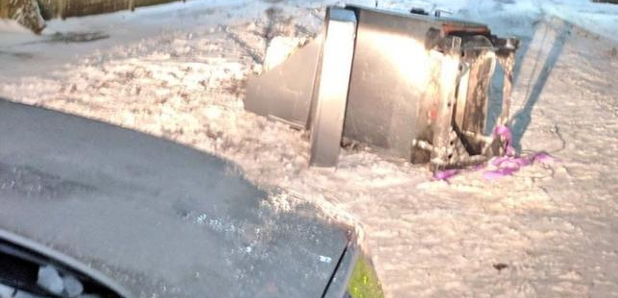 A man who dragged a cash machine from a shop in Birmingham has been jailed for nearly five years.
22-year-old Taron McAuley of York Road in Hall Green was part of a group who used two stolen Land Rovers to steal an ATM machine from One Mobile on Edward Street, Balsall Heath around 11pm on Thursday 1 March.
The thieves tied a strap around the free-standing cash machine, which contained an estimated £100,000, and dragged it out of the shop using the stolen cars.
Witnesses phoned 999 and officers arrived within minutes despite adverse weather. The gang fled the scene but the cash machine came loose and was left lying in the road. Officers found this and the stolen cars in Moseley and a pursuit ensued.
One of the cars, driven by McAuley reversed and rammed two police cars before hitting a lamppost on Shutlock Lane. He ran off from the car and hid from officers but was found shortly after and arrested.
McAuley pleaded guilty to burglary but pleaded not guilty to handling stolen goods and driving dangerously, however he was found guilty by a jury and sentenced to four years and eight months for all three offences at Birmingham Crown Court on Wednesday 19 September.
DC Louise Davies, from the force's priorities team said: "McAuley was part of a gang who used stolen high-powered cars who went to great lengths to try and get away with the stolen cash machine. His actions were reckless and put many others in danger as the road conditions that evening were treacherous.
"In his desperation to get away from armed officers he caused over £20,000 worth of damage to two of our armed response vehicles."