Man Jailed For Killing Brothers In Coventry Hit-And-Run
27 April 2018, 17:07 | Updated: 27 April 2018, 17:53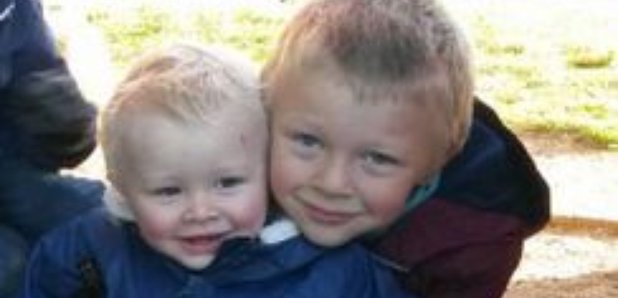 A banned driver who killed two young brothers in a hit-and-run in Coventry has been jailed for nine years.
Serial criminal Robert Brown had just been released from prison and was on licence after serving half of a six-month sentence for possession of an offensive weapon, and on a cocktail of drugs, when he mowed down Corey and Casper Platt-May, aged six and two, on February 22.
The boys were with their mother, Louise Platt-May, in MacDonald Road, Coventry, at about 2pm when a Ford Focus, driven by Brown, ploughed into them at more than 60mph in a 30mph zone.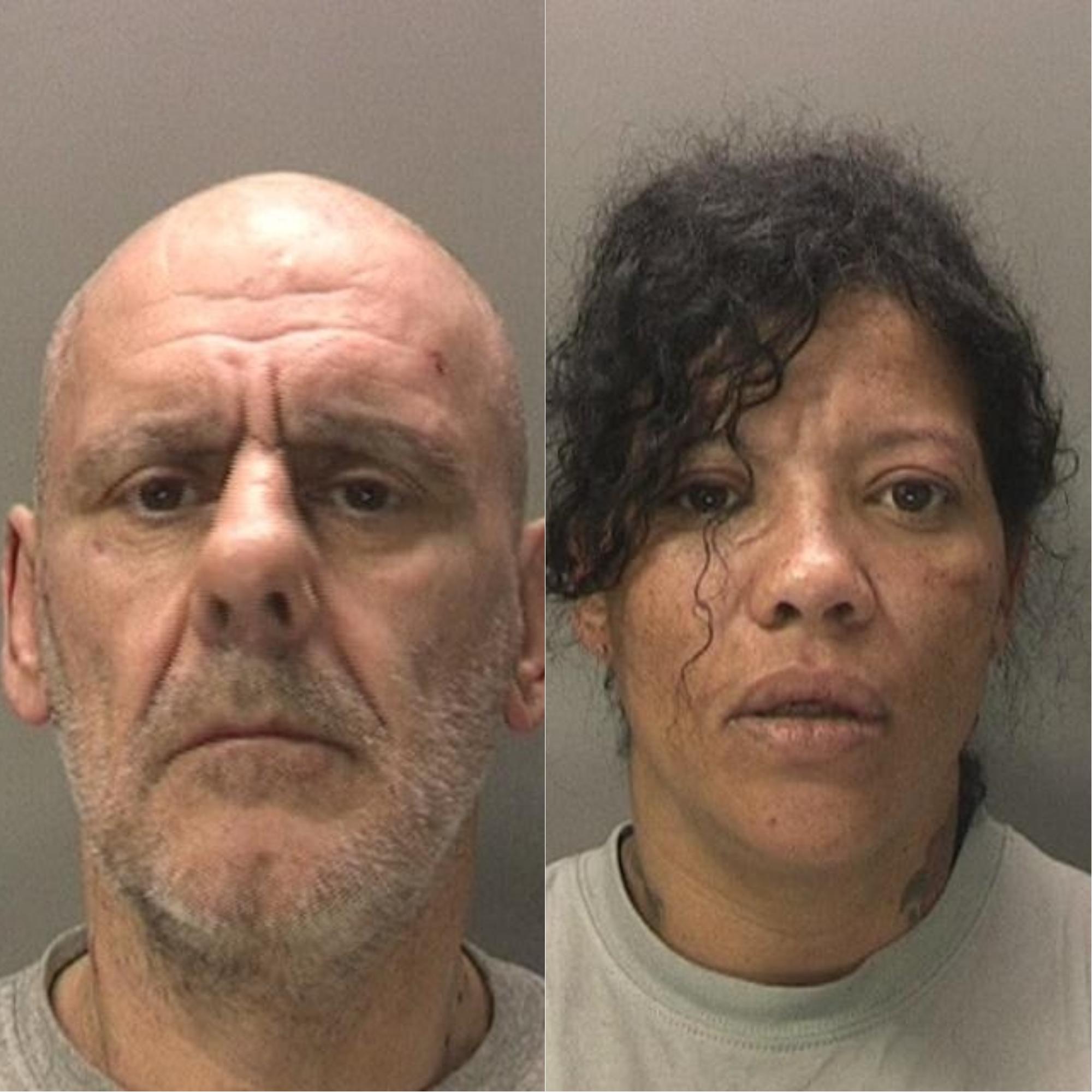 The boys were taken to hospital with severe injuries, but Casper could not be revived and died a short time later.
Corey was taken into surgery, but also later died. Their mother was physically unhurt.
In a victim personal statement from their mother, read to Warwick Crown Court by father Reece Platt-May on Friday, she said: "My heart is broken - my heart is broken and time will never heal this.
"I love my boys with all my heart, and they will never be forgotten."
She added: "Every minute, I picture their faces on the road.
"The sound of the car hitting them.
"Their faces will stay with me for the rest of my life."
The grieving mother, saying her two surviving boys were still grappling with nightmares recalling what they also witnessed that day, said: "This monstrous act has destroyed me."
Their eldest brother, Connor, said in a statement read to court: "Corey and Casper were really good brothers and they were very talented."
The 53-year-old defendant admitted all charges against him last month, including two counts of death by dangerous driving, driving while disqualified, using a motor vehicle without insurance and using a motor vehicle without a licence.
Brown tested positive for cocaine after being arrested, and was found to have 94mg of the drug in his system, after taking it about eight hours before the incident.
He had also taken anti-depressants diazepam and zopiclone, the judge heard.
A driver recalled seeing him overtake them on the busy road, "driving like a madman" while another eyewitness said he was "absolutely flying".
A cyclist watched the family safely cross to the middle of the road, but then saw them "frozen" to the spot when they saw Brown's black Ford Focus hurtling towards them, going too fast to brake effectively.
Judge Andrew Lockhart QC said: "At the point of impact, Casper was thrown out of the red push-along car, which was shattered by the impact.
"Corey was thrown into the air, landing a significant number of metres away.
"It was a horrifying scene."
Brown's passenger Gwendoline Harrison, 42, had previously admitted a charge of assault intending to resist arrest after she hit a member of the public as the pair tried to flee the scene.
She was jailed for six months for the attack, which happened near the scene of the collision.
Brown, of Attwood Crescent, and Harrison, of Triumph Close, both in Wyken, Coventry, showed no emotion as they were both jailed on Friday.
The judge jailed Brown for nine years for each count of causing death by dangerous driving , to run concurrently, four months for disqualified driving, and banned him for 15 years.
Judge Lockhart said: "Robert Brown, this is the terrible effect of your actions.
"Your selfish and reckless driving has torn this family apart."
The court heard how Brown was jailed for six months in November last year for possessing an 18in red-handled machete and was subsequently released on February 16.
Before being handed six months in prison, Brown had been convicted of wounding in 2014 and common assault and theft from a shop in 2016 and had a "previous history of carrying offensive weapons".
During a court appearance two days after the deaths, Brown hurled abuse at magistrates.
The court heard from prosecutor Rachel Brand QC, that Brown had "never" held a driving licence, which the judge said was a further aggravating feature of his offending.
Brown had 57 convictions for 207 offences, in a history of offending stretching back to the 1970s, the judge was also told.
After the crash, Mrs Platt-May paid tribute to her sons, describing them as "amazing" and "cheeky" boys who would "be deeply missed".
Speaking after sentencing, the family's lawyer Rebecca Hearsey, read a statement from the boys' 28-year-old mother Louise Platt-May in which she spoke of her family, which includes the boys' father Reece Platt-May.
She called on the Government to "honour" her children's legacy with tougher sentences for reckless drivers who kill.
Mrs Platt-May said: "To watch your children die in front of you is something no parent should have to experience.
"Our family should have had so many years ahead of us to create a lifetime of memories but these have all been snatched away because of Robert Brown.
"We don't blame the judge for the sentence he imposed, but what today has highlighted is that those who rip families apart seem to be the ones who get off more lightly.
"Robert Brown showed a total disregard for the law when he got behind the wheel that day.
"Because of him, we are living a life sentence knowing we will never see our boys grow up, while he will be out of prison in just a few years and will be free to continue his life.
"We will never come to terms with how Corey and Casper were taken far too soon.
"Our only hope now is that some good comes out of their deaths through the introduction of tougher punishments for drivers who think they are above the law.
"We call on the government to honour Corey and Casper's legacy by ensuring its proposals are made law as soon as practically possible."
In October last year, the Ministry of Justice signalled plans to introduce an increase to the maximum sentence for causing death by dangerous driving to life imprisonment in the most serious cases.
Ms Hearsey, a specialist lawyer with Irwin Mitchell, said: "Judges are hamstrung by current sentencing tariffs and many people will be shocked by the apparent lenient sentence that Robert Brown has received.
"While it is sadly too late for Corey and Casper's family and many other families that have been ripped apart because of drivers who kill or seriously injure loved ones, we hope these tragic deaths highlight the need for judges to be allowed to impose more stringent sentences in such cases if they deem appropriate."
She added: "We welcome the Ministry of Justice's proposals to introduce tougher sentences and would ask that these proposals are turned into law at the earliest possible opportunity."