Man Jailed For Killing Grandfather On His Way To Work in Birmingham
30 June 2018, 07:31 | Updated: 30 June 2018, 07:33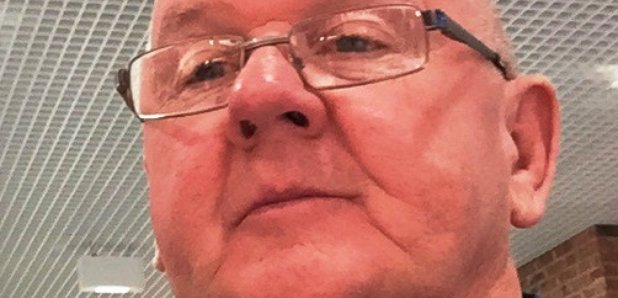 A man who killed a bus driver on his way to work and then travelled to Birmingham to buy a coffee has been jailed for causing death by dangerous driving.
Malcolm Williams, of Cranleigh Place, Perry Barr, was arrested after handing himself into police later the same day following the collision which left 61-year-old Paul Foster dead.
He had been walking along Aldridge Road near to the Perry Barr Greyhound Stadium in the early hours of 10 December 2016.
A press appeal for information was released to trace the driver of a white transit van just hours after Mr Foster sadly died at the scene from his injuries.
The driver was found to be 58-year-old Williams, who abandoned his van and the wreckage of the collision and caught a bus into Birmingham city centre where he bought himself a coffee.
Williams handed himself in to a Birmingham police station that evening, claiming a fox or a dog had run across the road causing him to swerve.
CCTV footage obtained from the Perry Barr Greyhound Stadium found this to be a lie.
And after a five day trial at Birmingham Crown Court the self-employed builder was found guilty of causing death by dangerous driving, failing to stop at the scene of a collision and failing to report a collision.
Investigations also revealed he was driving at up to 57 mph in a 30mph zone.
Williams was today (29 June) jailed for five years, and banned from driving for two years. The hunt continues for the driver of second vehicle, a small car that was also involved in the collision.
Speaking after the trial his widow Linda said: "Paul was such a great husband, dad and granddad, was adored by all his family.
"Our family has never been the same since his death, which happened when he was innocently walking to work. We are still struggling to come to terms with how he is now longer part of our family and there is not a day goes by that we don't think of him.
"Although nothing will ever bring Paul back, we take some comfort from at least knowing more about the circumstances that led to his death and are pleased that the courts have recognised the seriousness of the van driver's actions. Our only hope now is that the heartache we have to suffer daily because of the selfish actions of others acts as a deterrent to other motorists who think it is acceptable to break the law.
"We would also appeal to the driver of the car, or anyone who may know them, to do the decent thing and hand either themselves or them in to the police.
"We would also like to thank everyone for the support and compassion they have shown us since our lives changed forever,"
Officers are still appealing for the driver of what is believed to be a small dark coloured hatchback which was also involved in the collision, but which failed to stop.
Sergeant Alan Wood, from the Serious Collision Investigation Unit, said: "After studying CCTV which we released to the public in January 2017 and again on a Crimewatch appeal last summer, we are keen to trace the driver of a small dark coloured car which travelled from Birchfield Road A34, then onto Aldridge Road where the collision occurred. It then travelled onto College Road and Kingstanding Road.
"We would like to speak to the driver of this vehicle as we know they were travelling along Aldridge Road in close proximity to the transit van at the time of the collision.
"I would like anyone with information about the identity of the vehicle and its driver to come forward to speak to me, but likewise I am asking for any witnesses who never spoke to police to come forward. You may hold vital information for us to identify all persons involved in the death of Mr Foster."