Man Jailed For Raping Young Teen In Coventry
3 April 2018, 17:25 | Updated: 3 April 2018, 17:39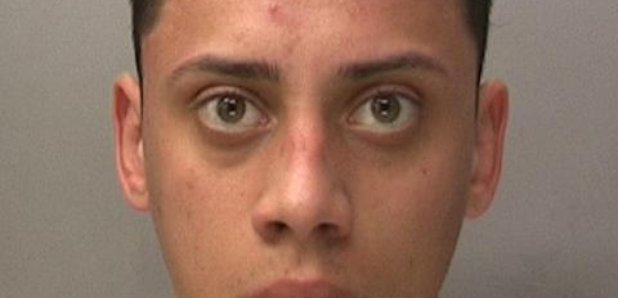 A man - who fled the country to avoid a rape trial in the West Midlands - has been jailed.
26-year-old Bogdan Bernavic fled after being charged with multiple offences against a 13-year-old girl in Coventry.
He begins an 18 and a half year prison term after being extradited back to the UK.
Police initially arrested him in 2014 after he was spotted picking up a girl from school in his Mercedes.
An investigation found Bernavic befriended the teen at a youth club in Hillfields, Coventry, before grooming her into an inappropriate and exploitative relationship - he plied with drink and drugs before raping her several times a day.
Despite fleeing after being charged earlier this year - the trial went ahead as planned, and Bernavic was convicted in his absence on 18 January this year at Warwick Crown Court.
Officers working with overseas officials tracked him to Romania in March before catching him as he went to fly to Spain.
Detective Inspector Joseph Davenport, whose team led the investigation, said: "Bernavic is a dangerous sexual predator who targeted and took advantage of a vulnerable young girl.
"This case illustrates how seriously we take cases of exploitation, grooming and rape. I would urge anyone who has suffered, or believes a loved one or friend is being exploited, to get in touch so we can take action against those responsible."
An NSPCC spokesman said: "Bernavic is a predator who targeted a vulnerable teenage girl and subjected her to a horrific ordeal.
"But it is because of her bravery in speaking out that he has been brought to justice.
"Child sexual exploitation can ruin lives so it is vital we are all alert to the warning signs.
"Any adults with concerns about a child can call the 24/7 NSPCC helpline free and confidentially on 0808 800 500.
"Childline is there for children and young people on 0800 1111 or www.childline.org.uk."