Meeting Over Future Of Library Of Birmingham
29 May 2015, 10:10 | Updated: 29 May 2015, 10:31
Business leaders in Birmingham are meeting with the council today to discuss how they can reopen the Library for longer.
It's been suggested that more of the space could be rented out to firms or services that people need to use, or Europe's largest public library could be sponsored, just like the city's arenas are venues are.
The city's Chamber of Commerce say they are sending a representative to meet with council leader Sir Albert Bore and will raise the issue with him.
Jerry Blackett told Heart: "We're all deeply unhappy that the Library's hours have reduced and that staff have been cut.
"It's a missed opportunity, it's a flagship attraction for the city, and we're not making the most of it.
"Perhaps it can be sponsored, or other services could be put in their or it could be rented out to raise cash. One way or another we've got to solve this problem.
Birmingham City Council decided to reduce the opening hours there and cut some staff after they had to save £100million in its budget for 2015/16.
The reduced hours have seen protests and many people queuing outside before it opens at 11am most mornings, with some people saying it is a silent protest.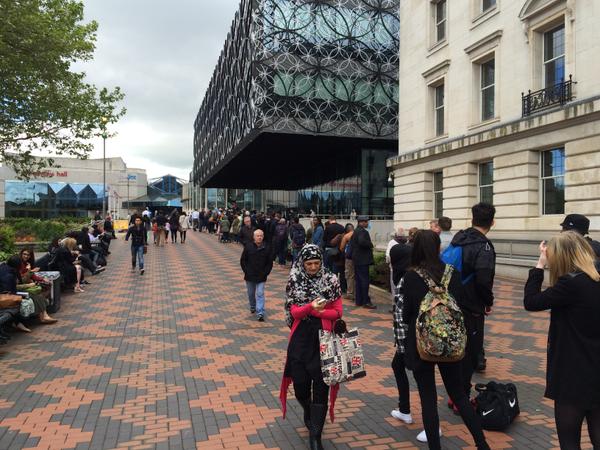 A Birmingham City Council spokesperson said:"It is important the public understand the pressures we face from the costs of building the library. We face a debt charge of £1 million every month as we pay off the bill to develop the building, this is £12 million per year, which is £2 million more than the annual operating costs to run the library.
"In fact, the debt charge is annually equivalent to the council's entire budget for economic development (planning, regeneration and skills). This is clearly unsustainable."