New Hygiene Rating For Dudley Tattoo Studios
13 September 2017, 07:38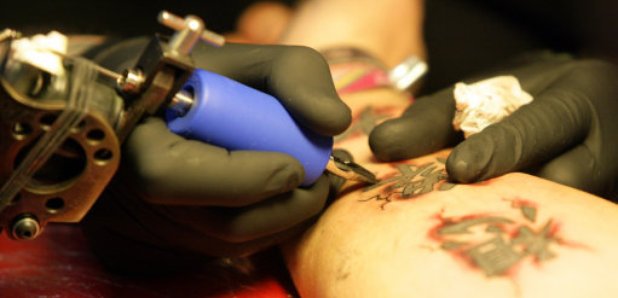 Some tattoo studios in the Black Country will be under heavy scrutiny from now on as a new hygiene rating's been launched.
Dudley Council's introduced a system similar to what's used for restaurants already with the aim of raising hygiene standards and help ensure members of the public are well informed when deciding which studio business to use.
It also includes businesses that offer semi-permanent make-up.
The scheme is voluntary and businesses have to apply to be part of the ratings system.
Councillor Peter Miller, cabinet member for health and wellbeing, said:
"Often people go for the places that offer the cheapest deals or the best artwork. Hygiene is such a massive issue and should be part of that decision-making when choosing somewhere to get a tattoo or piercing.
"We'd welcome businesses to sign up to this new scheme, that way people can look them up on our website and choose somewhere they know is clean and safe."
A business will be given a rating from one to five depending on how well they score – with five being excellent and one requiring major improvement. They'll get a window sticker and a certificate with annual visits to follow to keep up to date.
Carl Zambra, a tattoo artist in Dudley, told Heart he was approached by the council before it launched to help develop the right sort of system: