New Stats Reveal Demand On A&E Departments In West Midlands Over Christmas
4 January 2018, 11:28 | Updated: 4 January 2018, 13:03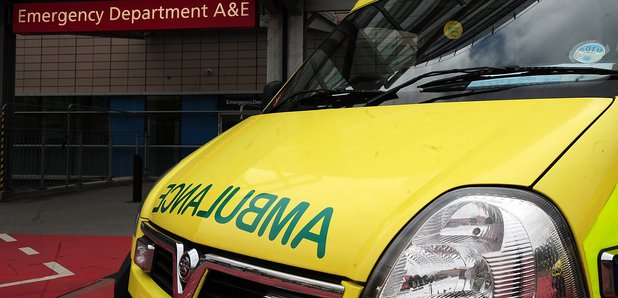 The figures come as the Prime Minister Theresa May denied claims the NHS is in "crisis"
New figures show almost 17,000 people waited for more than 30 minutes in ambulances before being taken into A&E in the week leading up to New Year's Eve.
The statistics, released this morning, demonstrate that that's 5,000 MORE patients when compared to the previous seven days.
When it comes to hospitals in the West Midlands, the places with the highest number of patients waiting for longer than 30 minutes were:
Worcestershire Acute Hospitals NHS Trust: 295 (30-60mins) / 119 (+60mins)
The Dudley Group NHS Foundation Trust: 308 / 36
University Hospitals Coventry & Warwickshire NHS Trust: 265 / 32
Record numbers of people phoned NHS 111 over the festive period too.
Figures from NHS England show more than 480,000 people called the service last week, which is a rise of 21% on the previous seven days.