Nurse Tells Heart How She Helped Save A Birmingham Man In Manchester Arena Attack
30 May 2017, 09:51 | Updated: 30 May 2017, 09:55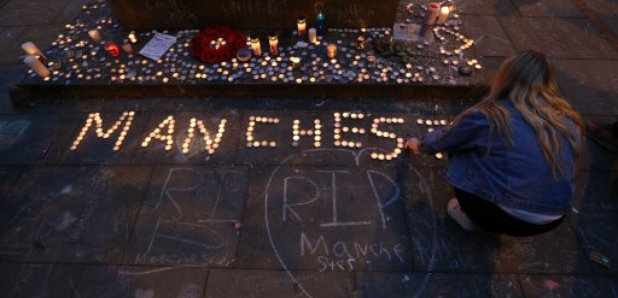 A week on from the Manchester Arena bombing a nurse has told Heart how she used her own car to rush a Birmingham man to Hospital.
Lianna Shutt was at the Ariana Grande gig last Monday night when the explosion happened. 22 people died and more than 60 were injured.
Lianna got her family out before heading back to the scene to help as many people as she could.
They included Gary from Birmingham who was there will his daughter. Lianna says he saved his daughter's life by shielding her from the explosion but was left with serious injuries.
After stabilising him at the scene paramedics gave her permission to rush Gary to hospital using her own car.
She's spoken to Heart about what happened that night:
Manchester fell silent once again last night to mark exactly a week since the Arena bombing.
Hundreds of people gathered in St Ann's Square at 10.31.
This morning Manchester Victoria railway station has reopened to services. It is attached to Manchester Arena and was shut to allow a forensic search of the area to take place.
Greater Manchester mayor Andy Burnham and Transport Secretary Chris Grayling were among those to lay wreaths at the station on Tuesday morning.
Speaking to the Press Association, Mr Burnham said: "The response has been truly phenomenal from everybody.
"We've seen the best of our people, the best of our public services, the whole place has pulled together and helped everybody through what has been our darkest week.
"You do see the best of people at moments like this and I think that gives us all something to cling on to in what is a very difficult time and remains so.
He added: "What's been extraordinary for me is to see the true character of the place and the people at its most intense way and it's made me so proud actually.
"I want to capture this spirit we have had in the city, this togetherness, and use that to pull communities together to then do a better job of tackling extremism."