Pair Guilty Over Warwickshire Money Row Murder
24 March 2018, 07:14 | Updated: 24 March 2018, 07:22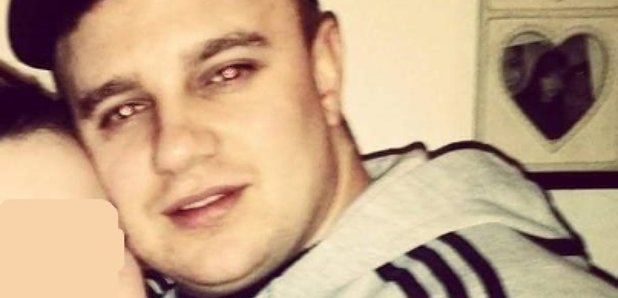 Two men have been found guilty of murdering a man in Warwickshire in a row over money.
56-year-old Phillip Picken from Manor Road, Mancetter and Robert Keavey, 39, of Princess Road, Atherstone, killed Greg Kelly from New Arley in March 2017.
Greg, aged 26, left Picken's house on March 25 after a row. A short time later Keavey, who was sitting in a car nearby, ran Greg over. As Greg got up he was run over again.
Following this, Picken came out the house and started to attack Greg with a weapon, possibly an axe or lump hammer. The weapon was never recovered.
Greg suffered extensive injuries to his head, arms and legs. He died from his injuries five days later in hospital.
Keavey and Picken will be sentenced on 13 April 2018.
In addition, Andrew Gay, 41, of Manor Road, Atherstone, was found guilty of attempting to pervert the course of justice.
Nicholas Casey, 57, of Victoria Road, Tamworth, had previously pleaded guilty to attempting to pervert the course of justice.
Gay picked Keavey up after Keavey had set fire to the car. Gay and Casey helped to dispose of the weapon used to attack Greg.
Gay and Casey will also be sentenced on 13 April 2018.
Detective Sergeant Andy Denny said: "Greg and Picken had a row over money. Following this, Picken and Keavey went about settling the dispute in the most brutal way with such tragic consequences.
"Picken and Keavey lied throughout the trial, saying they were acting in self-defence and that they didn't mean to kill Greg. Keavey ran Greg over twice before Picken struck him with a weapon as he lay helpless on the floor. The jury saw through their lies and saw Picken and Keavey for what they are; vicious and cold blooded killers.
"Then, with the help of Gay and Casey they attempted to cover their tracks.
"Picken and Keavey have taken no responsibility for their actions and shown no remorse. For the sake of Greg's family, I hope that they can find it in themselves to show some remorse.
"Our thoughts today are with Greg's family. I hope this verdict brings them some comfort as they continue to come to terms with their loss."
Greg's family made a statement after the verdicts were returned. They said: "We have no words to describe how these people have caused us to feel. They took the life of our Greg in such a violent and brutal way and that loss is unbearable to us all.
"They have denied his children the love and support of their father and also denied Greg the chance to see them grow. Our hearts are broken at the thought that we will never see Greg again nor will we be able to hear his voice or see his smile. However, they can never take away the memories of our caring, kind and funny son, and these memories we hold of him will hopefully keep us strong through the dark times ahead of us.
"Greg was a fantastic son, brother to Adam and partner to Jodie and most of all a daddy to his children. He would think nothing of going out of his way to help others and he touched so many lives in a positive way. Words cannot express what his loss means to all his family and friends; we remain heartbroken and totally devastated.
"We would like to thank all those that have supported the family and helped bring a successful prosecution. We now ask that our privacy is respected going forward as we will be giving no further comment."