Paris Attacks: West Mids MPs Respond
16 November 2015, 16:33 | Updated: 16 November 2015, 17:56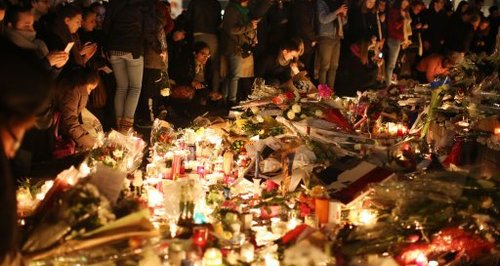 After the horrendous events in Paris we've been getting reaction from MPs in the West Midlands.
All have condemned the attacks - Here are some of the responses we have had back:
MP for Solihull, Julian Knight: "The Paris attacks were unspeakable barbaric, killing innocent people on a night out. It reminds us that we must be vigilant and support our police and security services in the battle against these evil individuals."
MP for West Worcestershire, Harriet Baldwin: "Our thoughts and prayers are with all the people of Paris who have been affected by the terrible terrorist atrocity. Our Government will redouble its efforts to wipe out this poisonous extremist ideology and will step up its focus on securing the United Kingdom against attacks of this kind."
MP for Sutton Coldfield Andrew Mitchell: " My heart goes out to the French people, and to all those who have lost loved ones in the horrendous attacks that took place in Paris on Friday evening. They were innocent victims enjoying a Friday night out with friends and family - callously killed and injured by those who wish to destroy and intimidate. As a country we will join with our allies and all decent people worldwide to defeat and eradicate these evil thugs and monsters."
MP for Meriden Caroline Spelman:
MP for Birmingham Hall Green Roger Godsiff: "I send my solidarity and deepest sympathies to the people of Paris following the appalling terrorist attacks on Friday. My thoughts are with the families of those killed and injured.
This massacre was an act of war against France, and an attempt to undermine the French people's way of life and our own. We cannot allow this to happen.
People in the UK and around the world are united in our support of France and our condemnation of those with no respect for human life. The Value we place on all human life, regardless of people's nationality, race or religion, will not be conquered by acts of terrorism"
MEP for the West Midlands Anthea McIntyre: "Very shocked by horrific attacks in Paris. Sincere sympathy to people of France. We must stand together to defeat terrorism."