Pilot Unhurt After Landing Upside Down In South Staffordshire
17 August 2015, 10:01 | Updated: 17 August 2015, 14:25
A pilot has walked away with barely any injuries after his plane flipped over and landed on it's roof at an airfield in the Black Country.
The ambulance service were called to Halfpenny Green Airport in Wolverhampton at 10.25am yesterday (16 August).
A single engined Cessna light aircraft was upside down by the side of the runway but its pilot had got out.
After being checked over by a doctor from the Midlands Air Ambulance he was found to be unharmed and was discharged at the scene.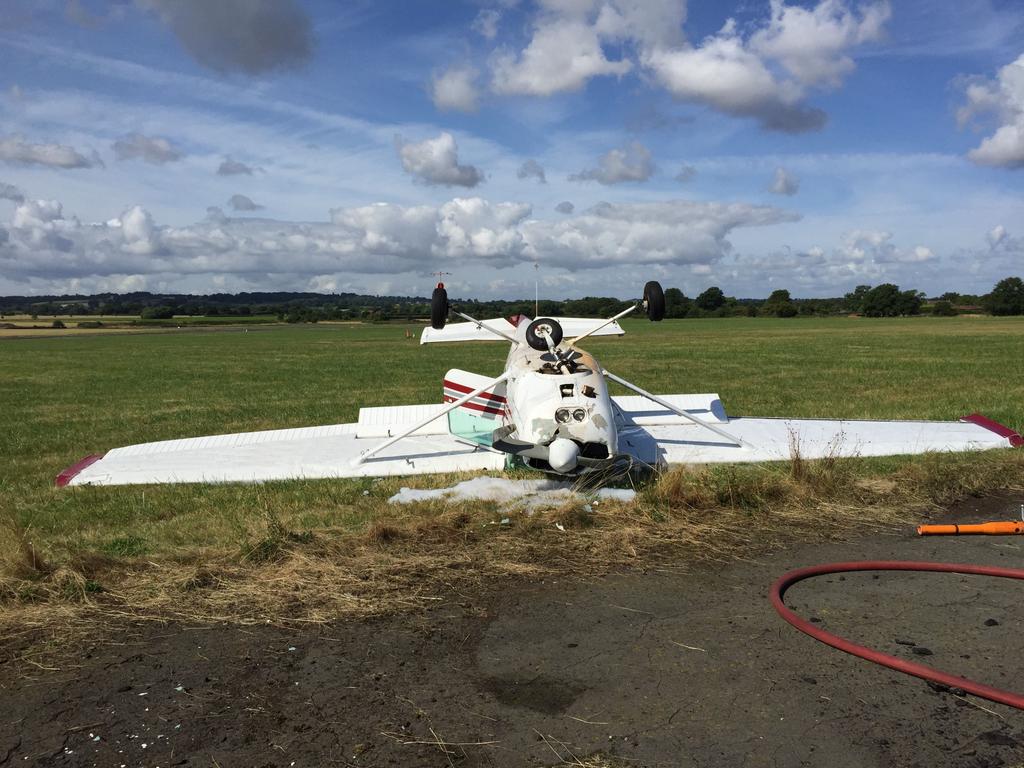 An ambulance crew, a paramedic area support officer and the Midlands Air Ambulance, based at RAF Cosford, had been sent to deal with the crash at the airfield near Bobbington.
In a statement West Midlands Ambulance Service said: "The pilot, a man in his thirties, got out.

``He was checked over by the Midlands Air Ambulance doctor and had no injuries on him, just a few aches and pains.''