Police Have "No Case To Answer" Over Baby Ashes Spilt In Cannock House Search
10 October 2017, 15:33 | Updated: 10 October 2017, 15:55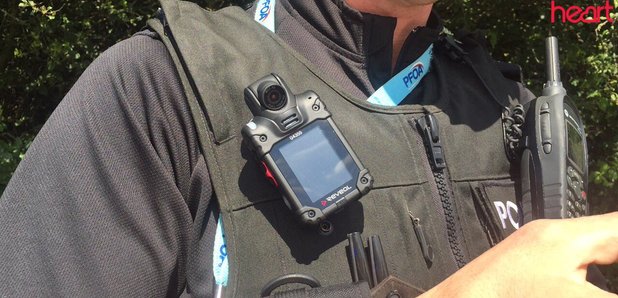 A investigation's ruled no action need to be taken against officers who spilt a baby's ashes during a search of a home in Staffordshire.
The ashes were in a teddy bear at the house in Cannock when police raided back in June.

They were wearing bodyworn cameras and after looking at footage the IPCC say there is no case to answer and officers need not face any disciplinary action.
In a statement the IPCC said:
"An Independent Police Complaints Commission (IPCC) investigation has not upheld a woman's complaints after some of her child's ashes were spilled during a search by Staffordshire Police officers.

"Chelsea Wright complained that she had not been told about the spillage from a 'memory bear' during a search for stolen goods at a property in Cannock on 27 June 2017. It was also alleged that an officer had covered up what happened.

"The IPCC investigator examined body worn video footage of the search and in her opinion this confirmed that the officers involved believed that the bear was a microwaveable warmer and were unaware it contained ashes. The police constable who spilled some of the contents said he replaced all but a small amount and did not inform anyone as he was satisfied he had cleaned it up as best he could.

"The IPCC's investigator also concluded that there was no evidence that the officer who allegedly covered up what happened was aware of the memory bear or any damage caused to it."
IPCC Operations Manager Steve Bimson said: "Clearly this investigation involved some very emotive issues and we fully recognise the distress this has caused Ms Wright. However our investigator concluded that there was no evidence to suggest that any of the officers involved realised the significance of the memory bear or knew what it contained."
Staffordshire Police have admitted it was an "unfortunate and upsetting incident".
Deputy Chief Constable, Nick Baker, said: "I acknowledge this was an unfortunate and upsetting incident for Ms Wright after the tragic loss of her son, Nathan, in 2014. It is clear, however, that the officers did not know the contents of the teddy bear and were simply carrying out our legitimate duties to search the property.

"During the search, officers were made aware of other items sensitive to the memory of Ms Wright's son and these were not disturbed. This is supported by body worn video footage which we supplied to the IPCC during their investigation. The investigation has now concluded and the IPCC report clarifies that our officers did nothing wrong."