Police Hunt Man Who Conned Couple Out Of Life Savings
28 September 2018, 12:58 | Updated: 28 September 2018, 13:18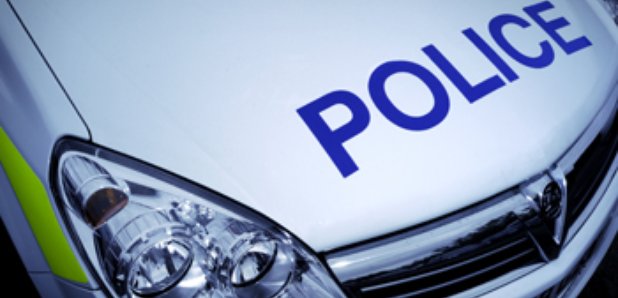 West Midlands Police has appealed for help to find a man suspected of being part of a heartless gang that conned pensioners out of their savings.
Last week, the force secured prison sentences against brothers Errol and Timmy Flynn, Karl Bean and Steven Craven for conning almost £60,000 out of elderly residents with a rogue trader scam that saw them pose as roofers.
Steven's brother Brian Williams-Craven is believed to have joined them in defrauding a Northfield couple who were stung for £24,000 after being told their roof needed urgent repairs, including replacement beams.
An inspection later showed the men had pulled up tiles themselves and merely painted part of the roof to make it appear they'd carried out work - with some of the paint dripping down onto guttering and window frames.
Enquires suggest some of the stolen money was paid into Williams-Craven's bank account and he was arrested for questioning.
However, he later failed to answer bail and despite numerous arrest attempts and other covert work he remains unaccounted for.
Detective Sergeant Jackie Morrin from West Midlands Police's Economic Crime Unit, said: "I'd urge anyone who believes they may have seen Williams-Craven or has any information on his whereabouts to get in touch.
#Wanted: Brian Williams-Craven suspected of being part of a heartless gang that conned pensioners out of their savings.
Contact us via Live Chat at https://t.co/cTAMyJsqWU between 8am to midnight, call 101 or Crimestoppers anonymously on 0800 555 111.https://t.co/GUdYyQps8E pic.twitter.com/Y6YUaAtOdD

— Birmingham Police (@brumpolice) 28 September 2018
"Up until about a year ago he was living in Glebe Farm Road, Stechford, and is well known in and around the Northfield area. The latest photo we have of him is about 18 months old and there is a chance his hair may have since been cut much shorter.
"It's important we know what's happened to him as he's wanted in connection with a truly awful fraud that left an elderly couple traumatised, not to mention hugely out of pocket."
Anyone with information is asked to contact Det Sgt Morrin at j.morrin@west-midlands.pnn.police.uk or call the Economic Crime Unit on 0121 626 5293. Alternatively people can call the charity Crimestoppers anonymously on 0800 555111.