Police Warn People Not To Go To Unofficial Warwickshire Bike Meet
12 July 2016, 18:15 | Updated: 12 July 2016, 18:27
Police are warning people going to a unofficial bike meet in Warwickshire that they can't guarantee their safety.
In the past people have gathered on the A446 at Bassetts Pole and bikers have performed dangerous stunts along the road.
We cannot guarantee the safety of this event and would urge members of the public not to attend. In May 2004, 42 year old mother of two, Sandra Brown, from Erdington died when 29-year-old Robert Penlington ploughed into a crowd whilst performing stunts. Penlington was subsequently sent to prison for seven years and banned from driving for 10 years.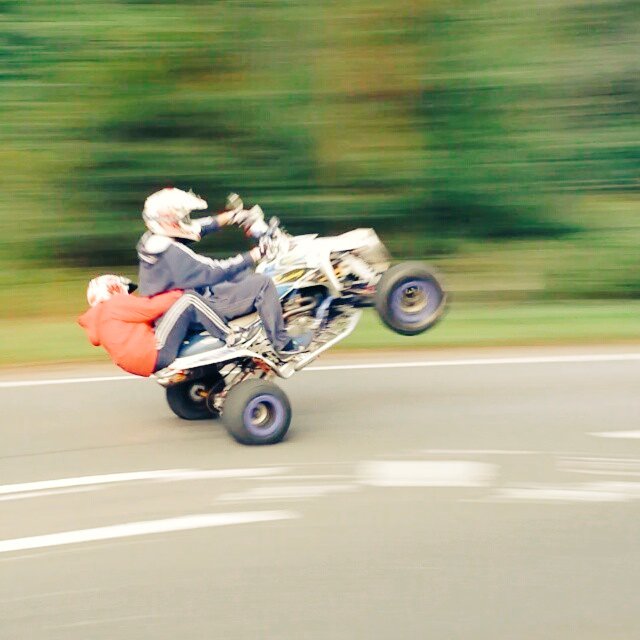 Pic
@

AthColesCops
Inspector Dave Willliams said: "Although this is not an official meet, I appreciate that the majority of bikers are attending to compare their vehicles safely. Our operation will be targeted toward those who are attending with the intent of using their vehicles in an anti-social way and causing danger to other road users.
"Similarly, members of the public have the right to assemble as they wish and this is a right we fully support. However, where there is intelligence to suggest that there may be criminal activity taking place we have a duty to act. We are not stopping those conducting their activity legally, but for the safety of those involved and other road users we will take action against those committing offences.
"However, I am keen to stress this is not an official gathering and Warwickshire Police have not been consulted regarding its organisation. Therefore, we cannot guarantee the safety of those who choose to attend. We are advising people not to attend as this is a potentially dangerous event."