Poor Maintenance Contributed To Storm Doris Death
6 October 2017, 13:44 | Updated: 6 October 2017, 13:57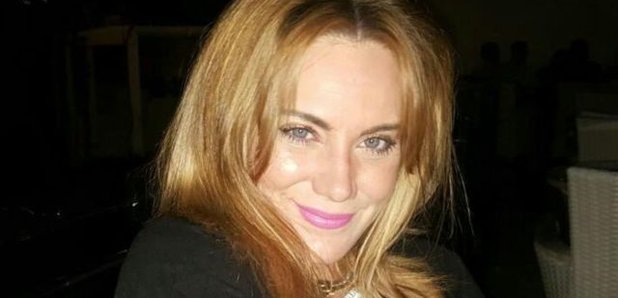 An inquest has found a lack of maintenance contributed to the death of a woman hit by a piece of timber in Wolverhampton during Storm Doris.
Jurors were told the section of a water tank cover, similar in size to a dining table, hit Tahnie Martin after falling from the roof of a six-storey building during Storm Doris last February.
Following a five-day inquest into the 29-year-old university worker's death in Wolverhampton city centre, a narrative verdict was returned.
The jury of three men and seven women found on Friday: "Tahnie Martin was struck by half of a large wooden panel which had broken away from a disused water tank on the roof of the Black Rock building.
"The large, heavy panel which struck Ms Martin became detached from the plant room roof of the building due to strong winds, caused by Storm Doris.
"It became detached due to the absence of maintenance which had resulted in bad rot, corroded and defective fixtures."
In evidence, the inquest heard the panel was blown around "like a piece of paper" for up for 20 seconds, an inquest has heard.
Ms Martin had been walking with Wolverhampton University's head of marketing, Raman Sarpal, who was also knocked to the ground and treated for a leg injury.
Ms Sarpal had described her colleague as a "fab girl" and a good worker.
The pair had been chatting about how windy it was when they were knocked to the ground.
When she next looked across at Ms Martin, Ms Sarpal could see her friend being given CPR.
Ms Martin, from Stafford, who was engaged to be married, was pronounced dead near Wolverhampton's Mander Centre shopping centre after suffering head injuries.
Emma Whitting, assistant coroner for the Black Country, was told part of the cover, which a witness had described in court as looking rotten, landed in Dudley Street, while a smaller section did not reach ground level.
After the verdict, Ms Whitting told Ms Martin's family attending the hearing: "To you this must seem a senseless death.
"Tahnie was just embarking on a new, exciting phase of her life, with a job she loved and a marriage planned.
"It was all so suddenly and so cruelly taken away from her by a piece of rotten timber, making its way on to an ordinary shopping street."
The coroner is now sending a prevention of future deaths report to the Royal Institute of Chartered Surveyors, to address the apparent lack of requirement for surveyors to indicate building areas which have not been accessed as part of a survey.
Following the inquest, in a statement issued on behalf of the family, solicitor Deborah Robinson said it had been "a difficult process" but gave their thanks to those involved in the investigation into Ms Martin's death.
Meanwhile, a separate health and safety investigation by Wolverhampton City Council is continuing.
Afterwards, Richard Phillips, a city council solicitor, said: "We are working closely with the family and keeping them informed of our investigation.
"Our role is to determine whether there has been any breach of health and safety legislation and our investigation continues."
Speaking afterwards, Katharine Clough, Wolverhampton University's external relations director, said: "We were all really shocked and upset by Tahnie's death.
"We feel privileged and honoured to have worked alongside her. She was one of our shining stars, a talented and creative marketing professional with an enthusiasm and smile which were infectious.
"Tahnie was extremely popular with her colleagues and is hugely missed. There is not a day goes by when we don't think about her.
"Our thoughts are particularly with Shaun, Tahnie's fiance, her mum and dad and her close friends. This will have been an extremely difficult time for them.
"We will remember Tahnie as the warm, effervescent, fun soul she was."