Possible Suspects Won't Be Named In Birmingham Pub Bombing Fresh Inquests
5 July 2017, 15:11 | Updated: 5 July 2017, 15:16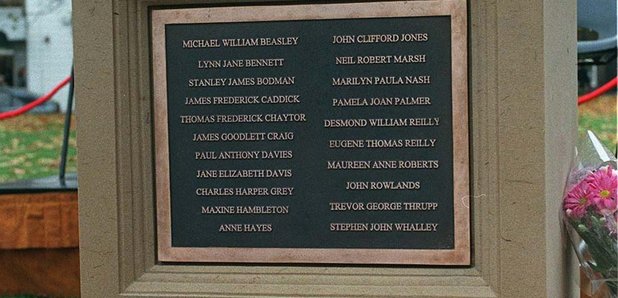 A Senior Coroner has ruled that possible suspects of the 1974 IRA bombings in Birmingham will not be named in fresh inquests into the deaths
Peter Thornton QC said the issue of perpetrators should not be included as he published his written ruling on the scope of the hearings, due to begin later this year.
West Midlands Police opposed the naming of potential suspects.
Bereaved relatives of some of the 21 victims had made calls for the widest possible scope in their bid for "truth and justice" ahead of Wednesday's ruling.
Julie Hambleton, whose older sister Maxine died in the double bombings, had said "we may as well not bother having an inquest" if the issue of suspects could not be examined.
VIDEO: Julie Hambleton @Justice4the21 says the scope of #pubbombings inquest is the 'narrowest possible' #HeartNews pic.twitter.com/tzkF3DOtSt

— West Mids News (@HeartWMidsNews) July 5, 2017
Emergency service response is also not be within the scope.
Inquiries are also continuing by the coroner's own legal investigation team into whether there is any evidence of a mole within the IRA unit which carried out the bombings.
Mrs Hambleton said:
"There is nothing fair about this decision. Without the murderers, our loved ones would not be dead.
"Without the murderers, we would not need to continue to fight the way we have - the way we do - and be traumatised every single day of our lives.
"Having to fight the very people we pay, and who are meant to represent us, to give us the most simple thing.
"What does that say about our Government?"
She added that the relatives of the dead would "continue to fight" for "truth, justice and accountability", saying "the coroner's decision is one decision".
Lawyers for 10 of the families, Northern Ireland-based KRW Law, said in a statement after the rulings that it was "a sad day" for the bereaved.
The solicitors added that they would read the decision "very closely".