Riot At Long Lartin Prison Should 'Ring Alarm Bells' At The Top
12 October 2017, 14:23 | Updated: 13 October 2017, 07:43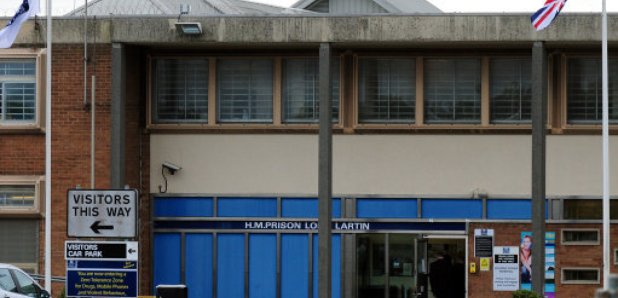 A disturbance at a maximum security prison should be "ringing alarm bells at the most senior level", the Prison Governors Association has said.
John Attard, national officer for the group, said trouble at Category A Long Lartin on Wednesday night was symptomatic of cutbacks and changes in the Prison Service management structure.

A total of 81 inmates were involved in the incident at the Worcestershire jail, which led to specially-trained riot officers being drafted in to resolve tensions.

Eighteen prisoners have now been moved to other jails.
These people living near to the jail told Heart what they saw and heard last night (11th October).
Mr Attard said: "The fact that this is a high-security prison must be ringing alarm bells at the most senior level. It causes us some concern.

"Last year the PGA called for an independent public inquiry into the state of our prisons due to cuts ... It fell on deaf ears. That call has not gone away.

"When we get disturbances of this nature in high-security prisons the worry is if there is a potential for this to happen again.

"I think we've dodged a bullet on this. They brought this under control very quickly and it's fantastic that they've dealt with it.

"But I think there needs to be a review. The changes to the management structure and staffing structure are a key part of this."

The disorder at Long Lartin, which has a capacity of 622 and houses some of the most dangerous prisoners, was first reported on Wednesday evening.

Tornado teams - specially-trained anti-riot prison officers - were sent in, and a steady stream of vans could be seen heading in to the prison car park up until about midnight.

The officers, wearing dark overalls and carrying large holdalls full of equipment, could be seen unloading the vans and filing into the main entrance.

Several prison vans also arrived at the jail, which is surrounded by acres of countryside.

Beyond the 30ft (9m) curtain walls, shouts from inmates could be heard above the barking of prison guard dogs.

The incident was resolved in the early hours of Thursday morning, and no-one was injured.

A Prison Service spokeswoman said: "Specially trained prison staff successfully resolved an incident at HMP Long Lartin on 12 October. There were no injuries to staff or prisoners.

"We do not tolerate violence in our prisons, and are clear that those responsible will be referred to the police and could spend longer behind bars."

Long Lartin has housed a number of high-profile prisoners, including radical Muslim cleric Abu Hamza and murderer Christopher Halliwell.