Ryanair Passenger From Birmingham Apologises After "Racist Rant"
26 October 2018, 09:56 | Updated: 26 October 2018, 11:26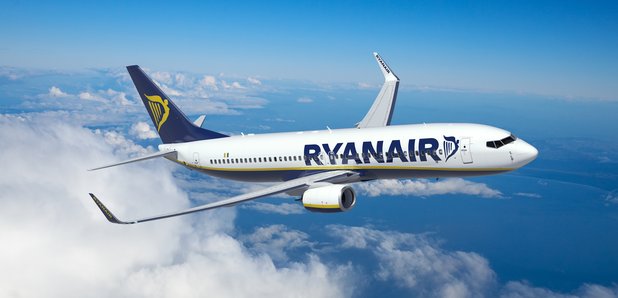 A Birmingham man who was filmed racially abusing a woman on a Ryanair flight says he regrets what he did.
David Mesher apologised publicly for the first time, in an interview aired on Friday, over his treatment of Delsie Gayle, saying he lost his temper "a bit".
Footage showed him calling the 77-year-old widow an "ugly black b****d" and telling her "Don't speak to me in a foreign language, you stupid ugly cow".
"I probably lost my temper a bit and ordered her to get up," he said, adding that he "absolutely" regrets his behaviour.
"I'm not a racist person by any means and it's just a fit of temper at the time, I think," he continued.
"I apologise for all the distress you've had there and since."
Mr Mesher, who has been spoken to by police in Birmingham, where he lives, apologised for the first time in the interview aired a week after the incident.
But Ms Gayle and her daughter, Carol Gayle, rejected the apology over the language used on the plane from Barcelona to London on October 19.
Asked if she accepts the apology, Delsie Gayle said: "I don't think so. You must forget and forgive but it's going to take a long time for me to get over what he has done to me."
Her daughter added: "He says he wasn't racist - he wouldn't be saying words like that if he wasn't racist."