Sajid Javid Sends A Warning To Shamima Begum
18 February 2019, 18:12 | Updated: 18 February 2019, 18:19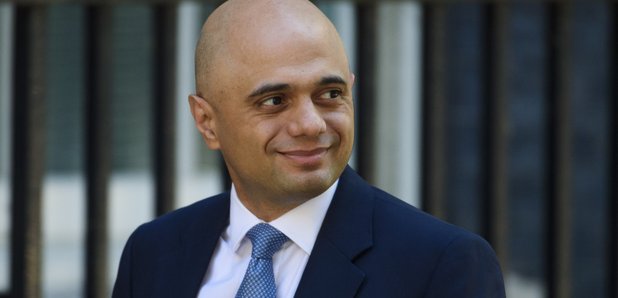 The Home Secretary and Bromsgrove MP says "if you back terror, there must be consequences."
No British troops would be used to rescue any Britons who travelled to Syria to support terrorism, the Home Secretary and MP for Bromsgrove has said.
Sajid Javid told MPs more than 100 dual nationals had already lost their UK citizenship as he replied to an urgent question in the Commons, which emerged in light of the case of Shamima Begum - who fled the UK to join terror group Islamic State.
He said: "Certainly anyone that went to support terrorism in any way whatsoever, we are not going to risk the lives of any British officials - soldiers or anyone - to help them or rescue them."
Mr Javid said more than 900 people went to Syria or Iraq, adding: "Whatever role they took in the so-called caliphate, they all supported a terrorist organisation and in doing so they have shown they hate our country and the values we stand for."
He went on: "Now this so-called caliphate is crumbling, some of them want to return and I have been very clear where I can and where any threat remains I will not hesitate to prevent this.
"The powers available to me include banning non-British people from this country and stripping dangerous dual nationals of their British citizenship. Over 100 people have already been deprived in this way.
"But we must, of course, observe international law and we cannot do this if it would leave someone stateless - so where individuals do manage to return they will be questioned, investigated and potentially prosecuted."
Tory former international development secretary Andrew Mitchell said: "It's important that these people are not left stateless in ungoverned spaces floating around or consorting with those of ill-intention. We have in this country the courts and judicial structures as a rule of law and the security institutions of the state.
"Will he confirm that we have to take the responsibility for dealing with these people and we cannot just close our eyes and pull up the drawbridge?"
Mr Javid replied: "Of course it's very important that we take responsibility to do what we can to reduce this risk both to Britain and to our people, but also we work with our allies to reduce the risk to them as well."
He went on: "The House will have seen the comments of Shamima Begum that she's made in the media and it'll have to draw its own conclusions.
"Quite simply, if you back terror, there must be consequences."
Tory MP Matthew Offord (Hendon), who asked the urgent question, said: "There is huge concern in this country about the return of Shamima Begum. This is an individual who willingly travelled to Syria to become a supporter of a terrorist organisation.
"She has shown no remorse for her decision and it appears she only wishes to return to the United Kingdom for the benefits this country can offer her. Many people are very angry about this."
Dr Offord said the case highlights the difficulties facing the UK, given her lack of dual nationality.
He also expressed concern that a failure to deal with returning IS members puts thousands of Muslims in Britain at risk of "discrimination, abuse and potential violence" and noted: "I make a great distinction between the hard-working and law-abiding constituents and the actions of a reckless child from east London."
Shadow security minister Nick Thomas-Symonds said: "Can the secretary of state confirm first of all that UK citizens are entitled to return to this country under international law, but they should be held to account for their actions on their return."
In response to Mr Thomas-Symonds' question relating to the designated areas offence contained in the Counter-Terrorism and Border Security Act, Mr Javid said: "He's asked me about are we looking at designating areas, of course absolutely."
Tory former cabinet minister Sir Michael Fallon (Sevenoaks) said: "If we are to avoid British or other nationals ending up in a new Guantanamo, there may need to be an international agreement about how these cases are to be handled and perhaps even an international terrorist court to make sure that they are properly prosecuted."