Save The Alex Campaign Closes
6 January 2017, 16:24 | Updated: 6 January 2017, 16:32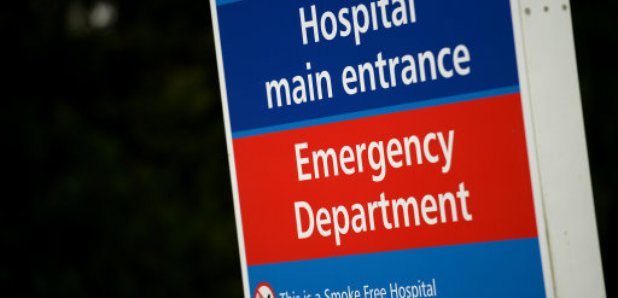 A campaign to save services at the Alexandra Hospital in Redditch has closed
The campaign group against closures at Redditch's Alexandra Hospital is closing.
Save the Alex had been fighting against changes to the site but say they've "exhausted all options".
In a statement sent to Heart this morning the group said:
"We're very proud of the campaign we have fought. 55,000 people signed our petition to save A&E and maternity. We have held the two biggest rallies Redditch has ever seen and spoken to tens of thousands of people on the street and social media about their local hospital and the changes - something our local NHS only pretends to do.

"If we had sat back and done nothing then the Alex would have been in a worse position than it is now. Remember the trust were arguing for nothing more than an urgent care centre and some elective work at the Alex back in 2012.

While we question the viability and sustainability of the A&E they claim will be staying at the Alex in future, it is still better than their original intention.

"The current model has not been willingly offered. It was the pressure from this campaign and the threat of a break away to Birmingham that forced the rethink.

"Unfortunately we feel we've exhausted all our options to bring about change and continuing would do more harm than good."
Heart spoke to Neal Stote from the campaign.
It comes as a public consultation has opened into the proposal to change how services are run at The Alex, The Worcestershire Royal and Kidderminster Hospital.
Launching the consultation the Chairs of the three Clinical Commissioning Groups in Worcestershire, Dr Richard Davies, Dr Anthony Kelly and Dr Clare Marley said:
"Over the last few years we have seen current clinical services become increasingly unstable due to shortages of highly skilled staff, and some services have had to be altered on an emergency, temporary basis, to ensure the safety of patients.
"We believe this model will give us safe and sustainable hospital services for local residents for many years to come. But we also want to know what local residents think and whether there is anything we have missed or could do differently. We would encourage local people to read the consultation material, attend one of the events we will hold and fill in the questionnaire so that their views can be recorded and considered."