Serious Case Review Into Toddler's Death
9 April 2016, 08:01 | Updated: 9 April 2016, 08:31
Officials will be looking into new evidence that came out in court over Ayeeshia Smith's murder in Staffordshire.
The 21 month old, described as happy and smiley, could have been put into care three weeks before she was murdered by her mum at the family home in Burton on Trent 2014.
23 year old Kathryn Smith was found guilty of her daughter's murder on Friday.
The court heard how Derbyshire County Social services were considering putting the 21 month old into care 3 weeks before she died over fears her mother was the victim of domestic abuse, but decided not to and so a full review has started.


Little Ayeeshia, known as AJ, died from a fatal heart laceration most likely caused by a foot stamp and the sort of injury doctors only usually see in crash victims.
Her 22-year-old former partner Matthew Rigby from Nottingham was earlier found guilty of causing or allowing her death, but cleared of murder.
Jurors were told that Smith, who had been adopted, had a history of troubled relationships with men.

Her child was taken into care by Derbyshire County Council social services for four months in mid-2013, when she was previously living in Swadlincote and dating another man.

After that break-up Smith began a relationship with former electrician Rigby, who had spent his teenage years in care, but the jury heard evidence of their own turbulent romance.

In one incident Smith called 999 after a heated row between the couple at their flat in Britannia Drive, Burton, less than a month before the child's death, claiming her partner had threatened to torch the home.

In his evidence, Rigby - who the jury was told had two previous convictions for assault - admitted telling her in anger he would "blow the house up'', but denied he was prone to losing his temper.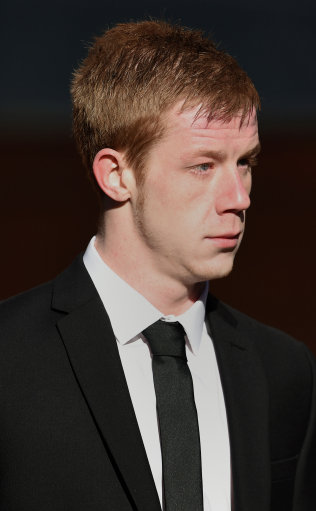 Both also smoked cannabis at least three times a week, and a Tommee Tippee plastic mug found at the flat was used to store the drug.

Ayeeshia's case was discussed by care workers after the April 999 call, but they decided to provide domestic abuse support to Smith and monitor the situation.

The child remained with her mother but at a key child safeguarding meeting the day before the youngster's death, it was agreed a domestic abuse professional would visit Smith.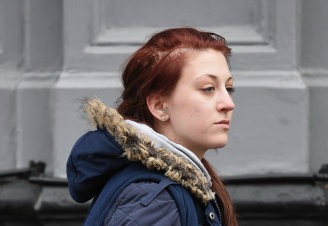 After the fatal collapse, a post mortem examination revealed a historic bleed on the brain linked to a previous collapse at home in February 2014.

Further examination revealed more injuries including a large bruise to the girl's back and buttocks, bruising to her neck, head, left eyelid and left leg.

During testimony, Rigby pointed the finger of blame at Smith, telling jurors it "must have been'' her, while she told jurors he had been the last person with Ayeeshia before the child collapsed.
Both will be sentenced on Monday.