Shropshire Parents Hope For Answers In Daughter's Death Inquest
The Shropshire parents of an army recruit who was found dead at a barracks in 1995 have been told there is no evidence she was unlawfully killed
A coroner's ruled an 18 year old Army recruit died at the Deepcut barracks in Surrey of a "self inflicted gunshot wound."
He says there's no evidence to suggest Private Cheryl James was unlawfully killed.
The 18 year-old was found with a gunshot wound to the head at Deepcut in 1995.
She was one of four soldiers who died there over seven years.
The Army have always claimed she took her own life.
A coroner initially recorded an open verdict but a fresh inquest was ordered following claims of bullying and abuse.
She was undergoing initial training at the Surrey base Deepcut Barracks at the time and was one of four soldiers who died there between 1995 and 2002.
Cheryl's parents Des and Doreen James, who are from Oswestry, hoped that coroner Brian Barker QC would give them the answers they have sought for more than 20 years.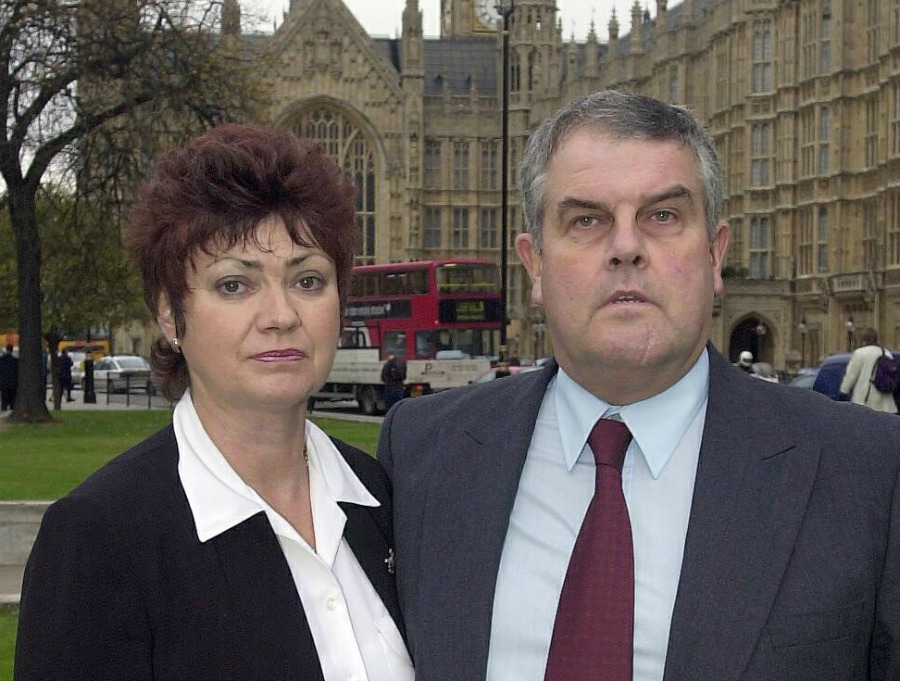 They say there had not been a thorough investigation, arguing that the culture of the camp was "out of control'' and contributed to her death and those of the three other young recruits.
Ahead of the inquest Mr James said: "The Deepcut situation is the tip of the iceberg. We have got to get to the bottom of what happened. I want justice for all four of them.''
The family requested the scope of the new inquest be widened to take account of new evidence which they believe could have shed new light on Pte James' state of mind.
In response to today's verdict on the inquest into the death of Pte Cheryl James at Deepcut Army Barracks, Air Vice-Marshal David Murray, chief executive, SSAFA, the Armed Forces charity, said:
"Nine years ago, as a direct response to the Deepcut tragedies, SSAFA, the Armed Forces charity, set up Forcesline, a confidential helpline to ensure that our Forces had someone independent to turn to.
"In the last year Forcesline saw an 85% increase in calls from serving personnel, many relating to mental health issues. Some of those that we help are concerned that asking for support from their chain of command could be perceived as a sign of weakness. This is a real concern for us and in light of today's verdict, serving troops must be encouraged to come forward with their problems and it is incumbent on all of us to let them know that it is OK to ask for help."
Brigadier John Donnolly spoke after the verdict - praising the strength of Cheryl's parents: