Speeding Driver Will Have To Wait To See If He'll Spend Longer In Jail For Killing Coventry Brothers
10 July 2018, 16:23 | Updated: 10 July 2018, 16:25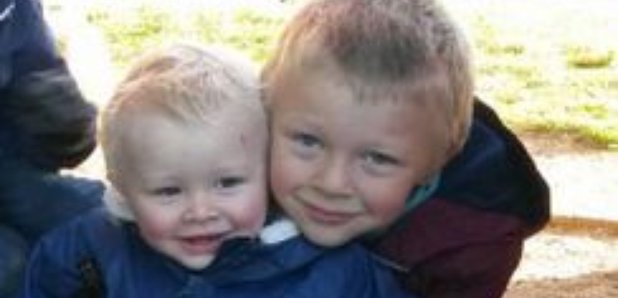 A speeding driver - who killed two brothers in Coventry - will have to wait to see if his jail term will be increased.
Robert Brown was sentenced to nine years behind bars and also banned from driving after the incident, in which he travelled at more than twice the speed limit having taken a cocktail of drugs when he mowed down Corey and Casper Platt-May, aged six and two.
The boys were on their way to a park with their mother Louise Platt-May when they were struck by Brown's Ford Focus as they crossed MacDonald Road, Coventry, in February.
Mrs Platt-May called for the Government to introduce stiffer penalties for "drivers who think they are above the law" after Brown was jailed at Warwick Crown Court in April.
Their father Reece Platt-May was found dead while on holiday in Greece in May.
Solicitor General Robert Buckland argued on Tuesday that Brown's sentence was "unduly lenient".
He asked Court of Appeal judges to consider whether the serial offender should have received two consecutive sentences - one for causing each boy's death.
Sir Brian Leveson, hearing the case with two other leading judges, said the impact of Brown's actions was to "destroy the lives of the boys" and "forever damaging" the lives of those who loved them.
The judges reserved their ruling until a later date, after hearing arguments from Mr Buckland and Brown's barrister Tyrone Smith QC.
Brown, 53, admitted all charges against him, including two counts of death by dangerous driving, driving while disqualified and driving without a licence or insurance.
He was driving his Ford Focus at more than 60mph in a 30mph zone at about 2pm on February 22 when he ploughed into the brothers.
Despite efforts to save them, the boys died in hospital a short while later.
Brown, of Attwood Crescent in Wyken, Warwickshire, had never had a driving licence in his life and was banned from driving at the time of the crash.
He had taken cocaine, diazepam and zopiclone in the hours before the tragedy, and fled the scene.
He had 30 previous convictions for driving offences and was only released from prison six days before the crash, after serving half of a six-month sentence for having an offensive weapon.
Brown's passenger at the time of the crash, Gwendoline Harrison, 42, of Triumph Close, Wyken, was jailed for six months after admitting assault intending to resist arrest and attempting to flee the scene.
In a statement released by her lawyers Irwin Mitchell after Brown was jailed, Mrs Platt-May said he had shown a "total disregard for the law".
She added: "Because of him we are living a life sentence knowing we will never see our boys grow up, whilst he will be out of prison in just a few years and will be free to continue his life.
"We will never come to terms with how Corey and Casper were taken far too soon.
"Our only hope now is that some good comes out of their deaths through the introduction of tougher punishments for drivers who think they are above the law."