Swing Seat: Edgbaston Constituency Report
6 June 2017, 06:00 | Updated: 6 June 2017, 07:17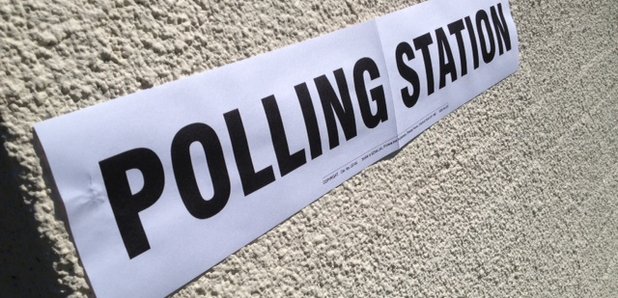 With Brexit a major issue in this years General Election we've been talking to candidates looking to takeover from Gisela Stuart in her Birmingham constituency
The former Labour MP, co-chaired the Vote Leave campaign last summer, but just over half of her constituency of Edgbaston voted Remain.
As such with Gisela stepping down - Edgbaston has become a hotly contested seat.
The candidates are Caroline Squire for Conservatives, Preet Gill for Labour, Lib Dem's Colin Green, Dick Rodgers for the Common Good party and *Alice Keef for the Green Party (*who was invited to take part but was unavailable)
We've been speaking to them, to find out what they are hoping to achieve for their constituents:
Preet Gill - Labour:
"I was born, raised, lived and worked in the constituency. I am the 'daughter of a bus driver' my father worked on the No 11 bus route for many years. The Edgbaston constituency includes Bartley Green, Harborne and Quinton. I am and will continue to work very hard for all my constituents.
I am currently a Councillor for the St Paul's Ward, Sandwell Metropolitan Borough after being elected for the Labour Party on 3rd December 2012
I am also a Cabinet Member at Sandwell Council which comprises of the Leader and seven Cabinet Members each with a defined portfolio (or areas of responsibility). Collectively, the Cabinet make recommendations to the Council on the Council's overall policy direction. My Cabinet portfolio is Public Health and Protection. I am also the Mental Health Champion for the council. "
Caroline Squire - Conservative:
Caroline Squire is a self-employed communications consultant. With over 14 years working for a range of organisations in the business, charity and international development sectors, she has a wealth of experience in seeking common sense solutions and building collaboration to make projects a success. She will use her insights and knowledge to work hard for the interests of all Edgbaston constituents.
Caroline believes that strong democracy, investment in public services and infrastructure in Birmingham are just as relevant today as they were under the watchful eye of her ancestor Joseph Chamberlain.
As a mother, Caroline wants a stable and secure future for her children. This means good education and life opportunities. She is passionate about delivering the best schools and skills for young people.
Colin Green - Liberal Democrat:
The Liberal Democrats have announced they will invest £124.9 million more in schools and colleges in Birmingham over the next parliament.
£16 million of the funding would be spent on protecting the Pupil Premium, introduced by the Liberal Democrats to help the most disadvantaged children.
Colin Green said:

"Children in Birmingham are being taught in overcrowded classes by overworked teachers - but Theresa May doesn't seem to care. Under the Conservatives, funding per pupil is set to see the biggest cuts in a generation, while billions of pounds are being spent on divisive plans to expand grammars and free schools.

"This extra £125 million of funding would ensure no school and no child loses out. We will reverse crippling Conservative cuts to school budgets and invest to ensure every child has the opportunity to succeed."
Dick Rodgers - Common Good Party:
The Common Good party 2004. Roy and Nancy Hughes and I founded this party. They are valued long-standing friends. I have stood for election seven times: European election in the West Midlands in 2004, General Elections of 2005 and 2009 in Birmingham Northfield, once for Birmingham City Council and by-elections in Hartlepool, Dunfermline and Henley on Thames.
I campaign hard by making myself visible in the street and by knocking on doors but without a team to support me locally it has proved hard to gain much support. Often around 100 to 500 people vote for me. The high point was the European Election when 8,650 voted for me but that figure is from a much larger constituency